I remember a funny (not-so-much) story from when I was working for a small advertising agency. After a really long and exhausting meeting with a client, we went back to work in order to deliver what the client asked for and what we decided by mutual agreement. 
When delivering the final product, we realized that the client wanted something totally different from what we understood he wanted. He only wanted some visuals for a seasonal campaign and we created a brand awareness campaign! Talk about wasting time, right?
So, where did we go wrong? Who was to blame in this situation? Us or the client? Did we not pay enough attention or wasn't the client clear enough?
I'm sure that you can empathize with my situation, this is something that happens more than it should.
We had to find a solution, so this kind of errors never happened again.
We found it quite fast, after a few meetings with the whole team.
The answer was easy – we had to speak the same language! How? By using a brief!
The Brief is the bridge between what the client needs and what the agency can do for him. It's that common language that both parts know and understand and the one that can also help them get the results they want.
Advertising agencies are using Briefs and big marketing departments are using them too. Even freelancers or small business owners take advantage of this simple but oh-so-important document.  But these are the regular briefs for different advertising campaigns.
What about the moment when a client asks for a Banner Ad design campaign? How does the designer know what to create? How does the creator know what message to insert in their rectangular Banner Ad or in the Facebook Ad?
This is why we felt the need to create a Banner Ad Brief. To optimize both the conversations between designer and client and the work that must be done.
Even if you are a marketer, a freelance designer, a design agency or advertising agency, you should use a Banner Ad Brief to help you better communicate with your client and save precious time without getting lost in communication.
So, here you go – Our Banner Ad Brief!
Well, actually it's yours now!
We're sure this could be a helpful resource for your industry.
We just want you to share this Banner Ad Brief with your community and audience on Facebook and Twitter and let your friends know about this great resource that can make everyone's professional life better.
We'd like to hear what you think about our initiative. Are there any other questions you're asking your client? Is this resource useful for you?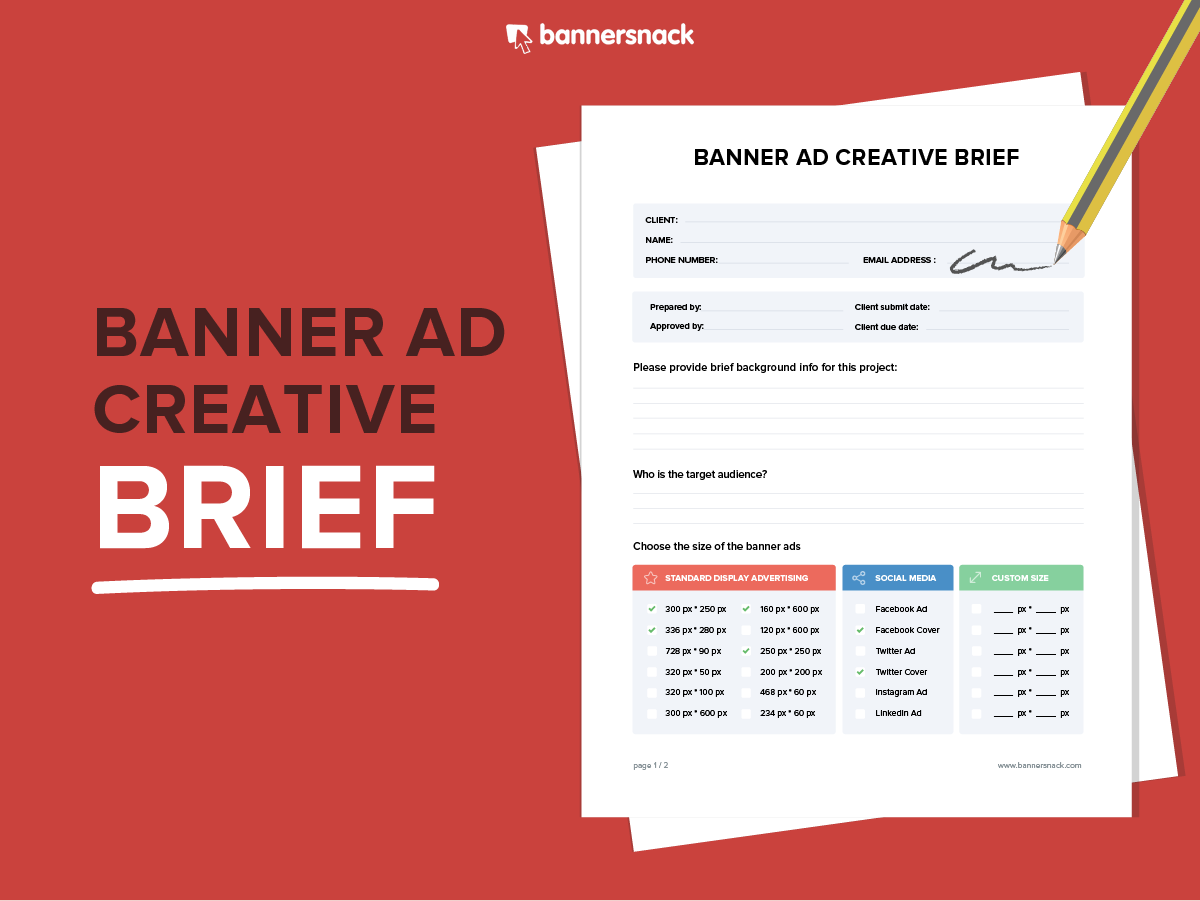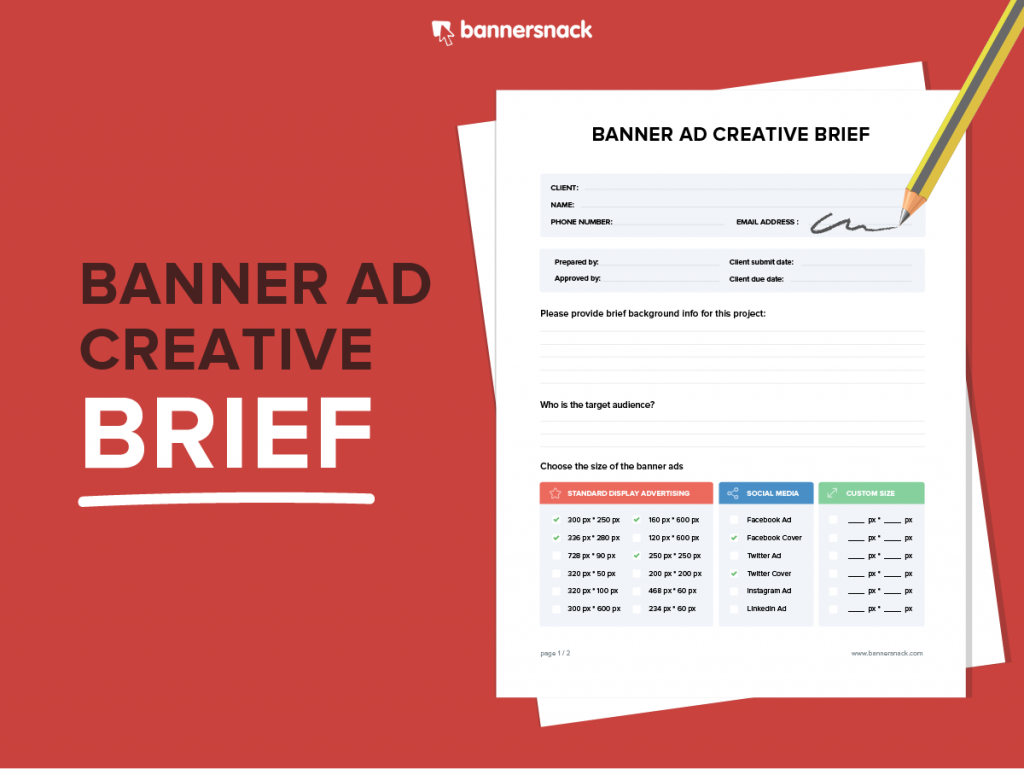 Let us know in the comments section below or on any of our social media channels.