As the spring ends and summer approaches, our productivity is at its peak! That's why we're pleased to announce that we're releasing our brand new Banner Generator!
We've been swamped by your insightful suggestions and we finally decided that this new feature would be an essential component of Bannersnack.
What is the Bannersnack Banner Generator?
We know that the process of creating a banner is somehow time-consuming, so we wanted not only to help you speed your workflow, but also concentrate on keeping things consistent when designing banner ads and social media visuals.
This Banner Generator is your go-to feature when you want to create a large number of banner ads at the same time. Sounds simple, right? Well, it truly is. Let me show you how it works.
Do you remember that after logging in and choosing Create new button we sent you directly to the menu from which you could choose your size? Well, from now on you'll go to this. Choosing whether you want to only create a single banner, or a banner set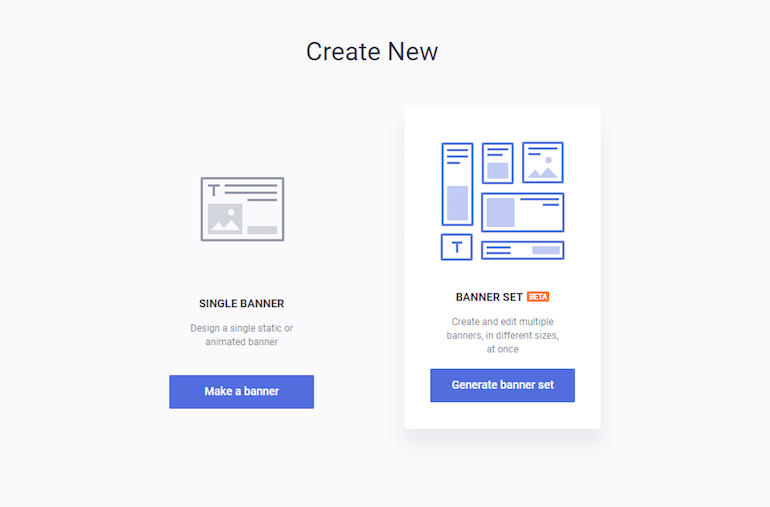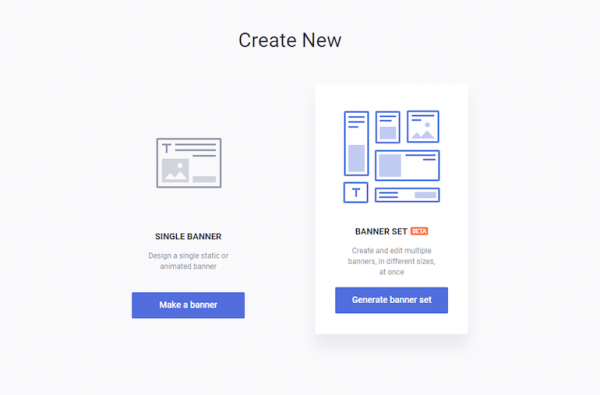 Next, you need to choose your designated sizes for your banner set. The three dots above the menu show you how many steps you have left until getting your banner set!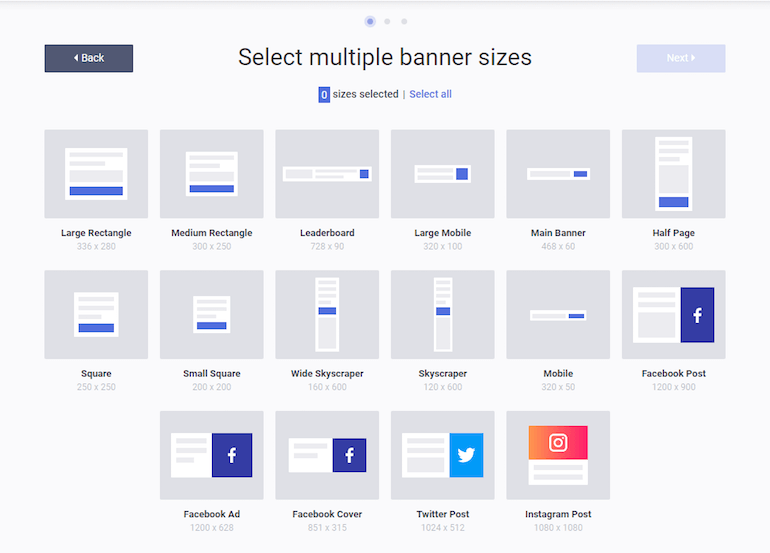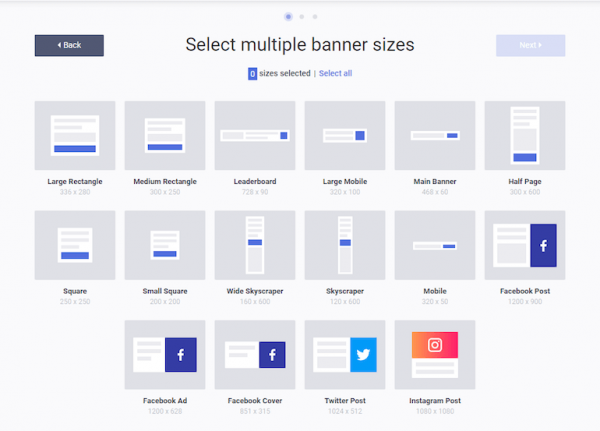 You can select any of the 16 sizes available at the moment, or even all of them if you want to create banners for all your channels and dimensions!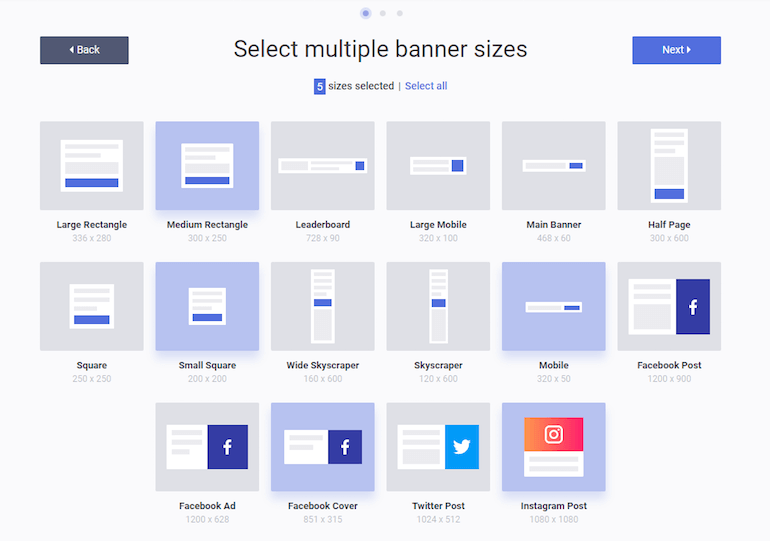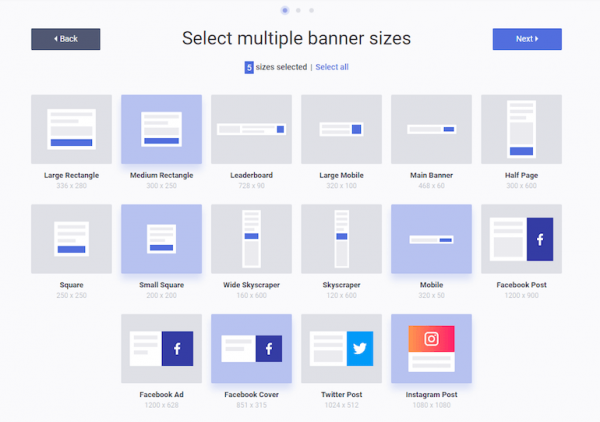 The next step is choosing a relevant template for your banner ads.
This template will adapt to each of the sizes you chose one step before. If you want to, you can easily preview them by choosing the Preview button each template has beneath.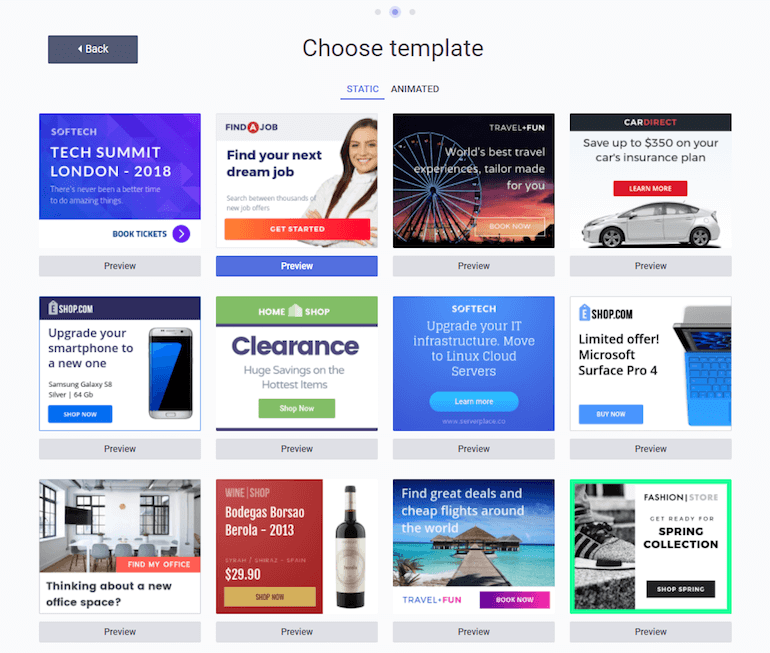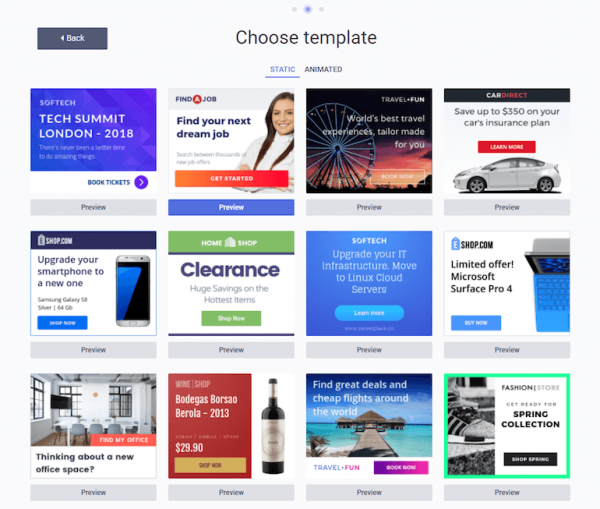 See? Now there's only one step left until you have your freshly designed banner set! And of course, it is…
Creating your banner set
You can see all the options you're used to in left side of the workspace and if you want to edit only one banner, you can easily do that by double clicking it. Of course, these changes will only affect the banner you're working on.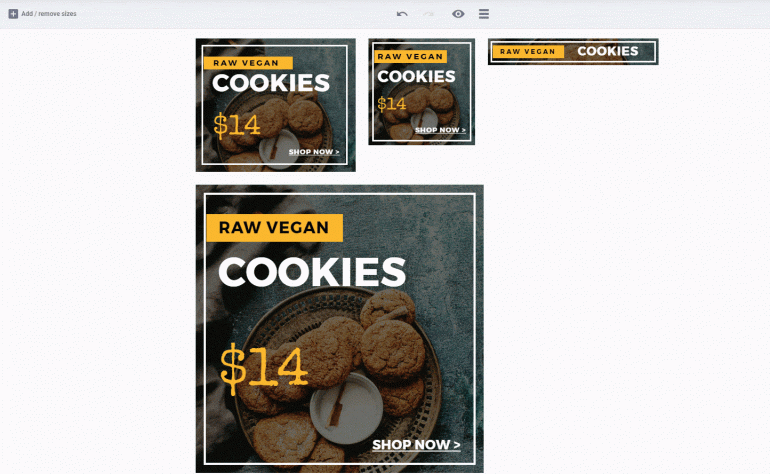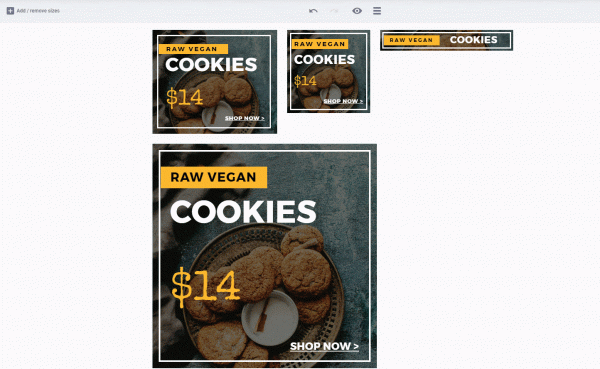 After finishing your design, you can preview your banners by choosing the eye above your workspace. And if you want to change the way in which you see the visuals you just made or you're working on, you can simply do that by switching from Grid view to List view.
In the end, save your banner set just like you would do with any single banner. And that's it, your banner set is done! Easy like 1, 2, 3!
PS: At the time, this feature is only available to PRO accounts.