At the very end of last year, we introduced our latest updates to you: responsive scale HTML banners, the option to duplicate banners from My Banners and flipping layers horizontally and vertically.We were really excited to bring this into production since they were changes both our users and our team expected for a long time.
These days, you've probably seen some changes we've made to the product. They're not ginormous, but big enough to be worthy of an article. Let's see what are the additions we've made on the first month of this year.
New Fonts
There's nothing better than new, crisp fonts for you to choose from. And now you have 71 new fonts you can use to make your banners look exactly how you see them in your head. We know how important a perfectly chosen font is for your visual, and that's why we believe that this update will bring nothing but joy to you.
Let's take a look at some of the fonts we've introduced.
Carter One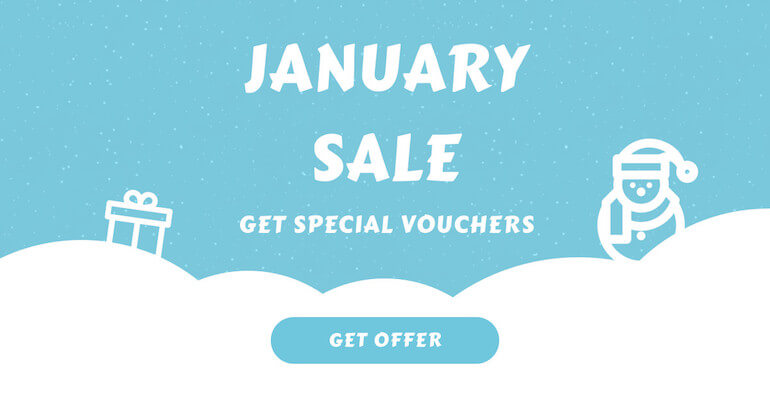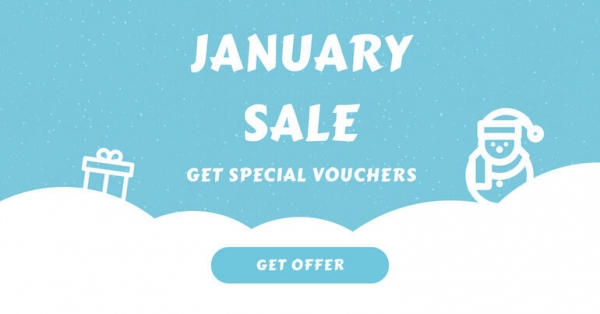 Click the image to edit in Bannersnack
Clicker Script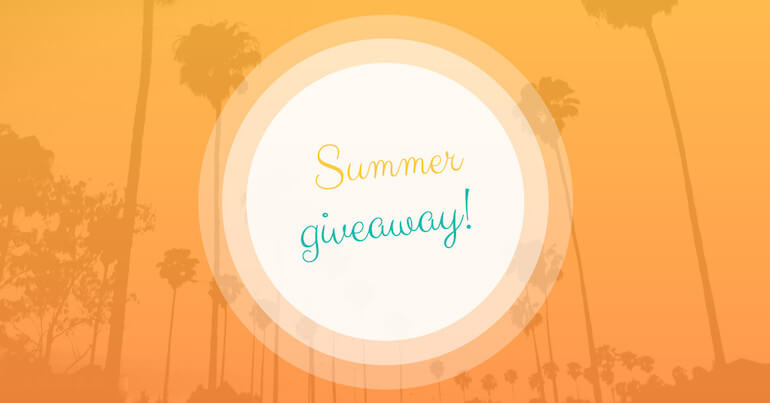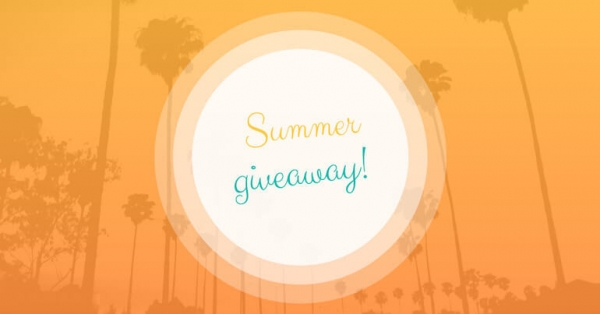 Click the image to edit in Bannersnack
Engagement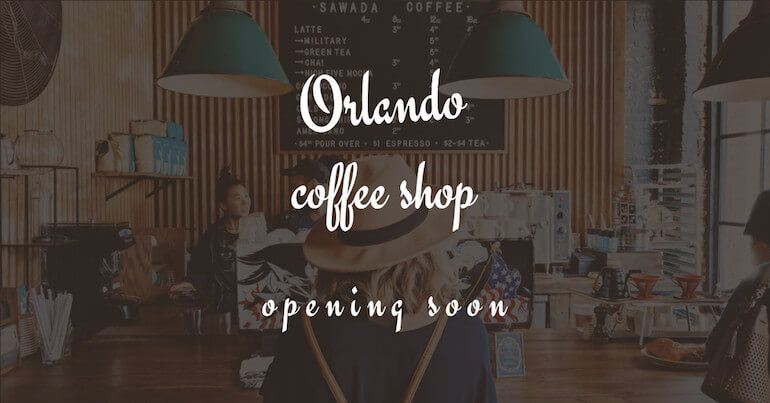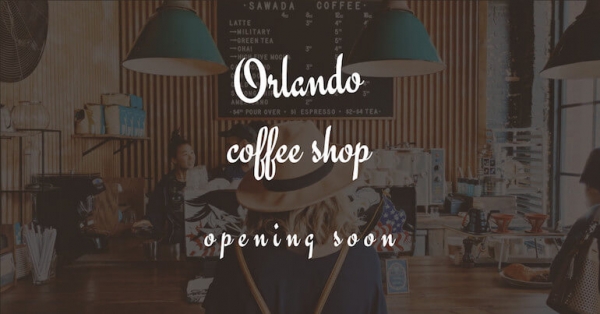 Click the image to edit in Bannersnack
Graduate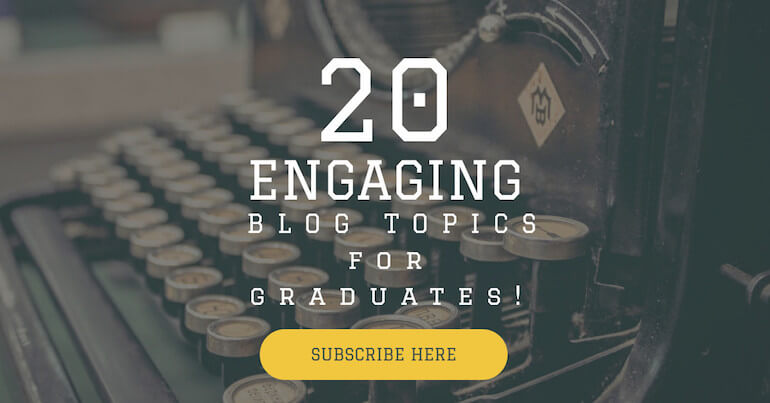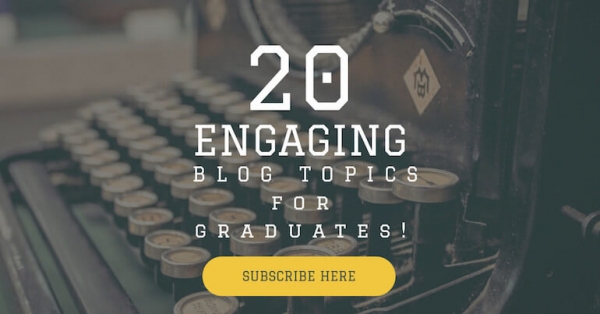 Click the image to edit in Bannersnack
Loved by the king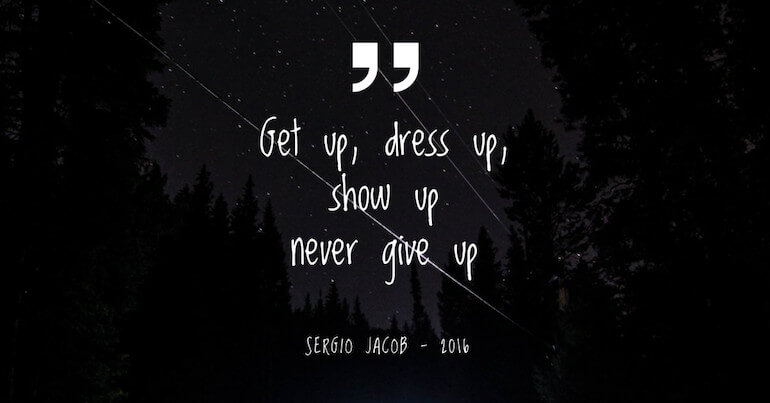 Click the image to edit in Bannersnack
Multiple Downloads
As you know, until now you could have downloaded each banner by itself.  When creating batches of banner ads, it's much more easier and time saving to download them all together, right? From know on you can do that in Bannersnack too by selecting all the banners you need and simply choosing "Download" from the upper menu.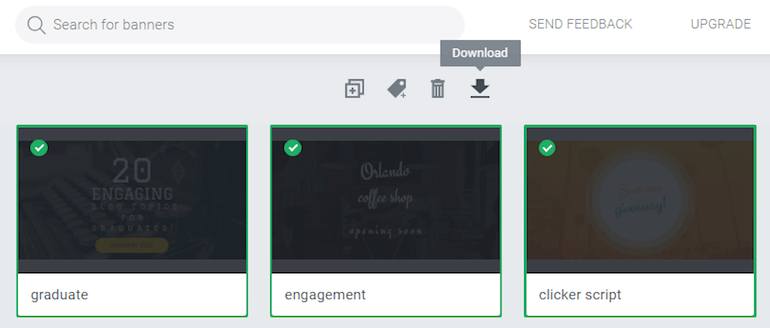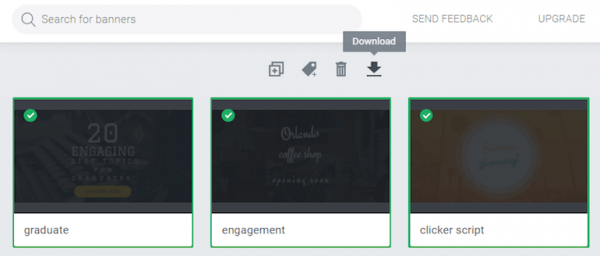 Customizable Borders
As easy as it sounds, you are now able to customize a shape's or a button's border. Personalize their characteristics through changing their color, weigh, opacity or border radius.
New Basic Shapes
We've updated our basic shapes with their much wanted bordered versions.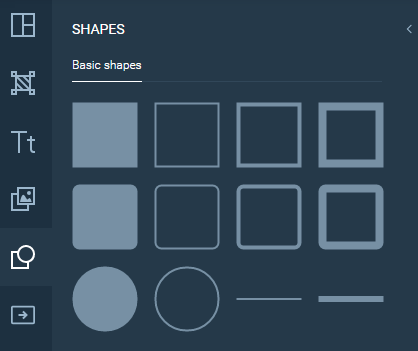 That's about it! What updates would you like for us to add on our to do list? Feel free to leave a comment or tweet us!