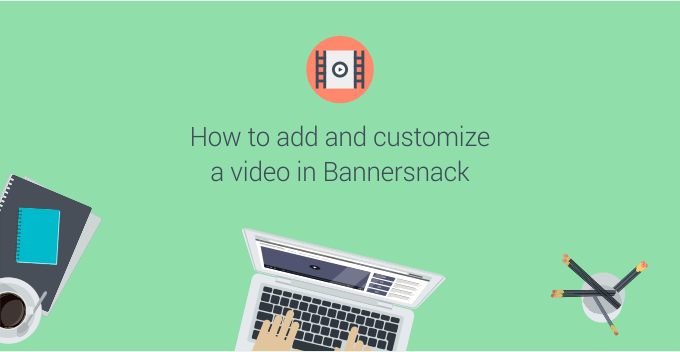 Brands are constantly trying to bring a more engaging user experience to their advertisements and there are many ways you can bring all sorts of rich media in your banners. Today we'll focus more on the video banners.
Video ads can be a huge boost to your advertising campaign.
According to Business Insider, Online video ads are one of the fastest-growing ad mediums, far outpacing growth in spending on television and other digital formats. Online video ad views exploded in 2013.
Over 35 billion video ads were viewed in the U.S. in December.
There are lots of creative ways to promote your company through video ads. You can start making tutorials for your product or a presentation of the product, this is a strategy that companies like Crazyegg or Apple approached successfully.  You can also aim for greater things and try to make a viral video that is related to your company or brand. Video ads like this are usually more likely to be clicked.
Here is a video ad campaign that Apple did back in the days and it went viral.
Our tool provides many great features that enable you to add a video to your banner and edit your display preference. From sound only on rollover event to autoplay or loop, we have everything you need to enhance the benefits provided by a static banner campaign.
The best way to understand how it works is by trying it. So go ahead and make the best video banner ad. If you want to, you can share it with us by attaching the sharing link in the comments below.
Also, if you don't understand how it works, we have a tutorial that will explain it.
VIDEO TRANSCRIPT
Hello guys and welcome to Bannersnack. Today I'm going to show you how to add and customize a video in Bannersnack.
Here's how you can add a video to your banner:
Click the Add video button and a video block will be instantly added to your banner.
You can position it where you prefer as well as drag to resize it. Also, in the right-hand panel, you can find the properties and actions tab for your video.
Let's start with properties.
Under the properties tab, you can customize the size of the video by giving specific height and weight and adjust the position by assigning specific coordinates and also you can customize the opacity of your video.
In the URL section, you need to insert a specific URL of your video. For example, the URL generated by Youtube or Vimeo after you have uploaded the video.
Here you can change the color of the progress bar, apply autoplay and loop effect for your video. There's also a volume option and sound for your video. Just choose the percentage of volume for your video. You can enable the sound only on a Roll Over event. For example, the viewer is rolling the mouse over the banner and only then the sound will be enabled.
The last properties options which you're more familiar with,  are to apply a drop shadow effect, adjust color and colorize for your video.
Now, actions. Here you can customize what should happen to your video. For example: On click, you can Play or Pause, GoToURL or ClickTag and GoToSlide. Also, you can choose what to happen after the video ends.
That's all guys. Subscribe to our youtube channel or follow the #banneradtips hashtag so you won't miss any new videos.
*Disclaimer: We decided that we'll be focusing on developing more HTML5 features and disconnect the Flash editor. Find more info about this here. Please feel free to contact us if you need further information or have any queries about our product.