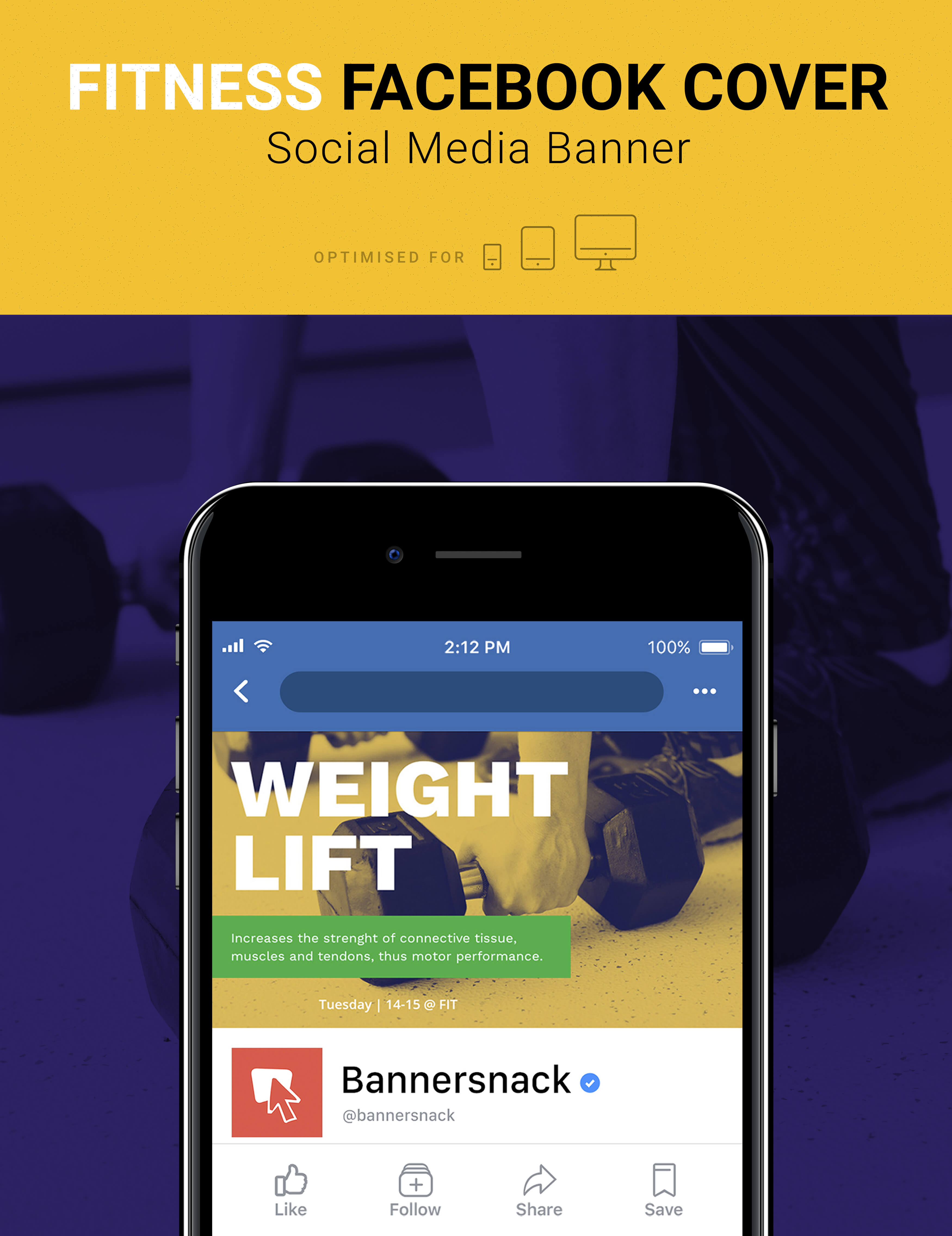 When you have a business in the fitness industry, you can be sure there are always people that can take advantage of your services. So make sure that when they get to your page they see exactly what you're doing and that you make them want more. Create your Fitness Facebook Cover within minutes with our app.
Subscribe to our newsletter!
Get industry news, studies, how-to articles, exclusive Bannersnack offers and product updates every other week.