I've often wondered why Facebook changed the timeline and put so much emphasis on the Facebook cover photo, they gave it a huge space and placed it on top of the page. The answer is: visual communication is the best communication. Facebook understood that people process visual information quicker and better and so they built the layout of the page having the cover image on top of their mind. 
Starting from this fact, companies can create stunning Facebook pages and build their online reputation in a grand way. Provided they use high-quality marketing visuals.
If you're a company owner, a marketer or a designer looking for inspiration to create your next Black Friday Facebook cover, you may want to treat this task with a lot more consideration. Everybody's doing some sort of Black Friday promotion, so take a step back from the crowd and think originally.
Here at Bannersnack, we've created thousands of templates to help you get your Black Friday offer out there in a few easy steps. Also, we provide free access to 100.000+ professional stock photos, premium sales shapes & icons, and typography presets.
Let's have a look at how simple it is to create a stunning image to announce your discounts using this Facebook cover maker.
Step 1: choose the right Facebook cover photo size
With Bannersnack, there's no need to input the size manually. We offer ready-made size presets for all major Social Media platforms out there. Select the Facebook Cover preset size and start designing.
If you're not sure what sizes you're supposed to use right now for your Facebook images, check out our guide for Facebook image sizes.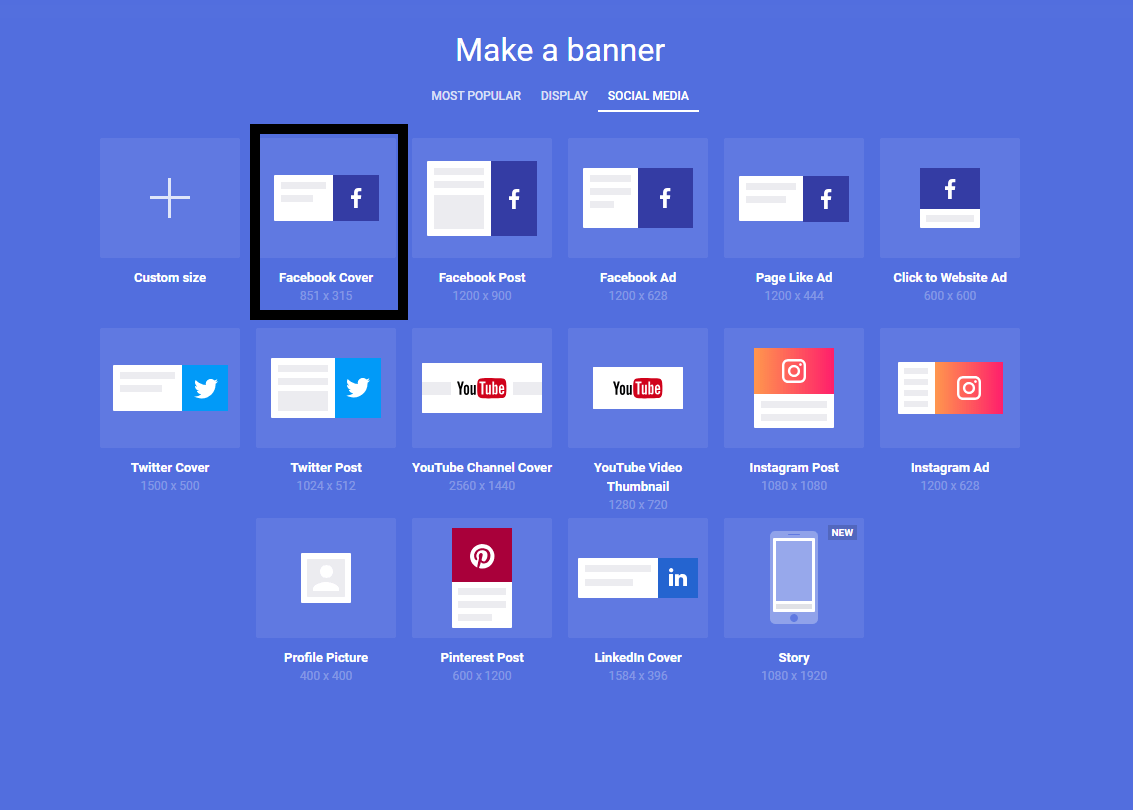 Step 2: select a template
Once you select the Facebook cover preset size, you will be automatically directed to the editor. Choose a template as a starting point from the panel in the right-hand-side. You can select the e-commerce templates category to have sales elements such as badges or texts, or you can choose the "all categories" option from the dropdown menu on top of the templates.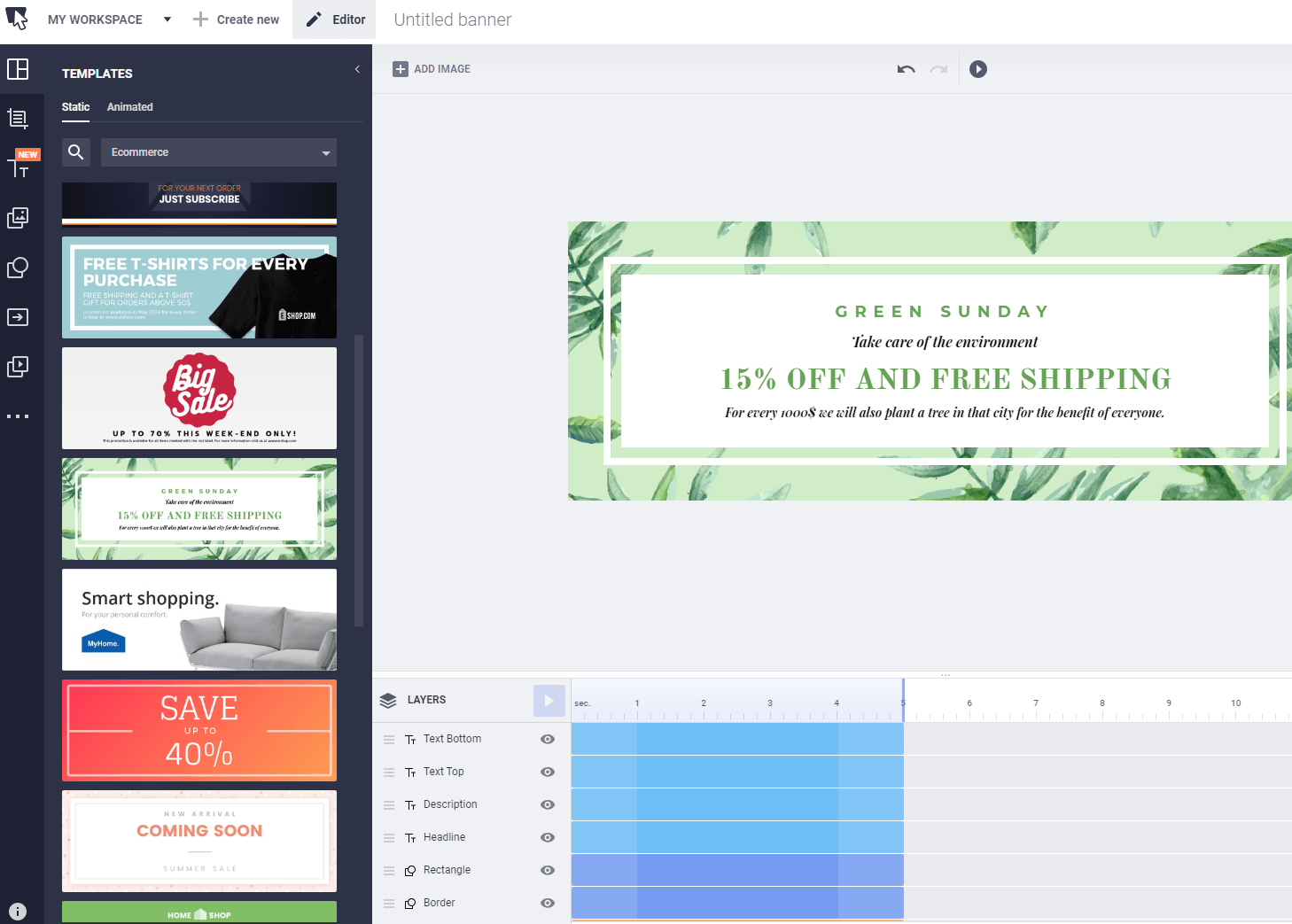 Step 3: add your product pictures
Customize this template with your product pictures. Upload your pictures or browse through our database and use one of our high-quality pictures.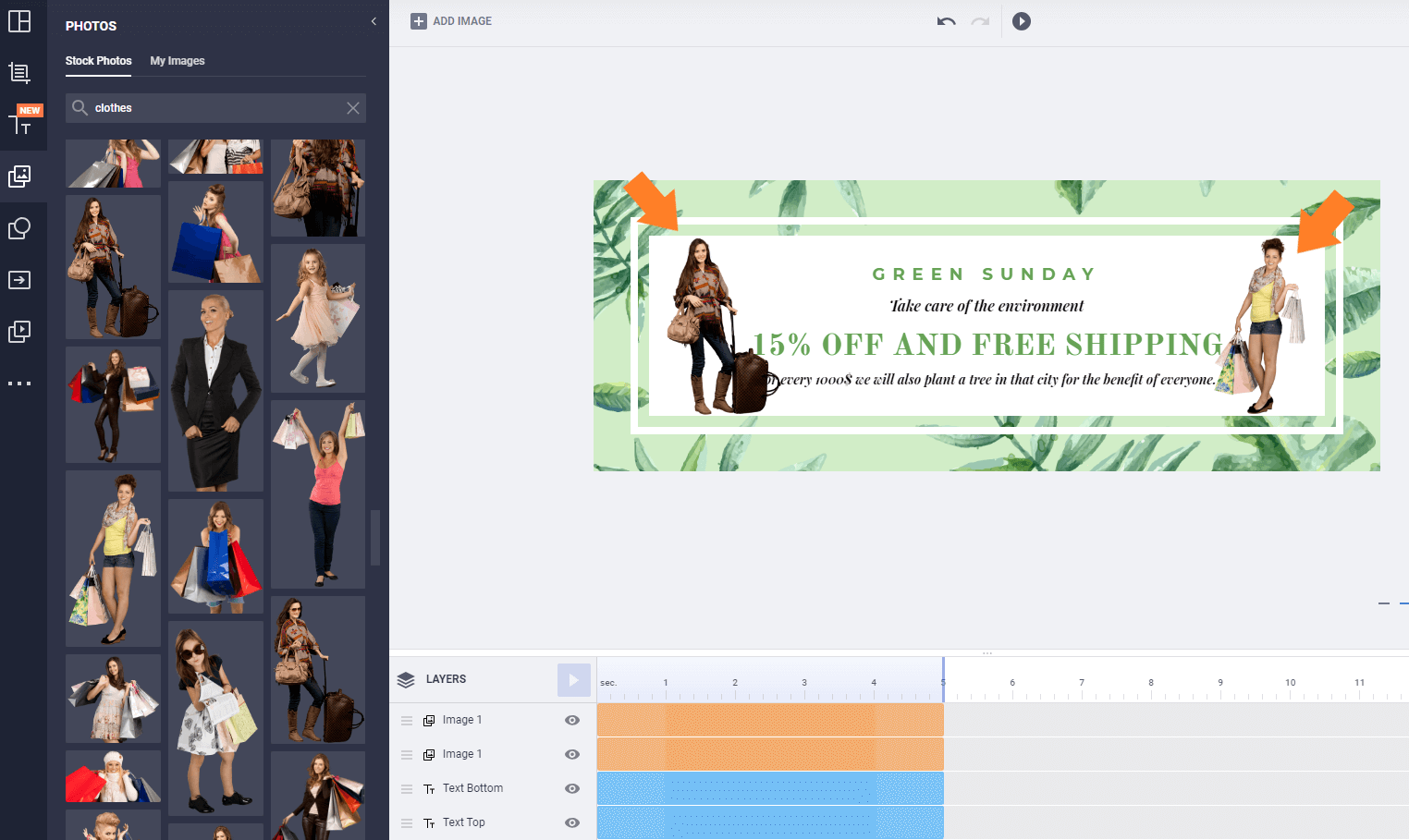 Then select the "Add text" button and write down the text. Used CAPS for the "Black Friday" offer. Or, try out one of our typography presets. Going for one of these presets will save you precious time and you may end up with a better creative result.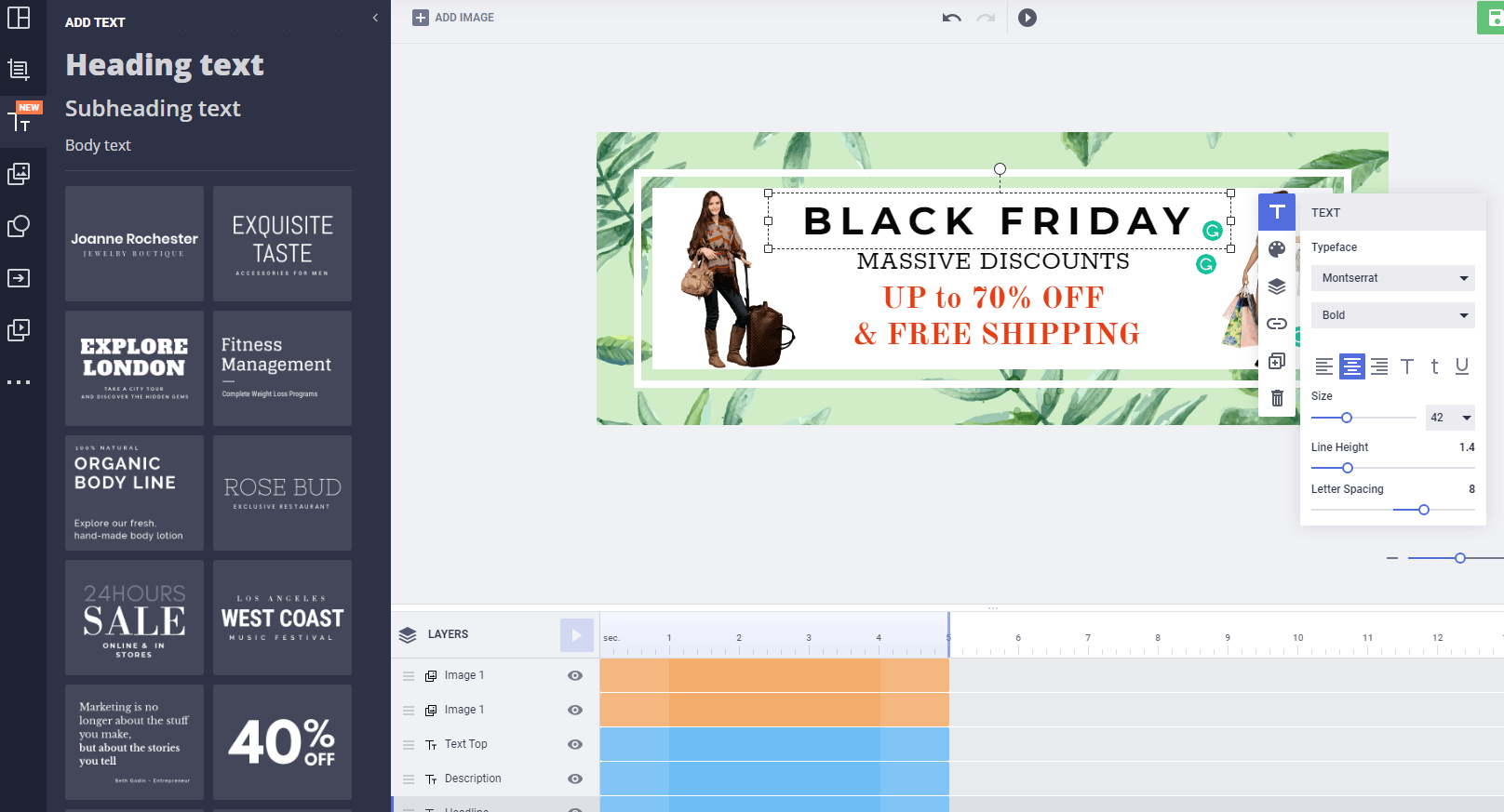 Step 5: add cool clip-arts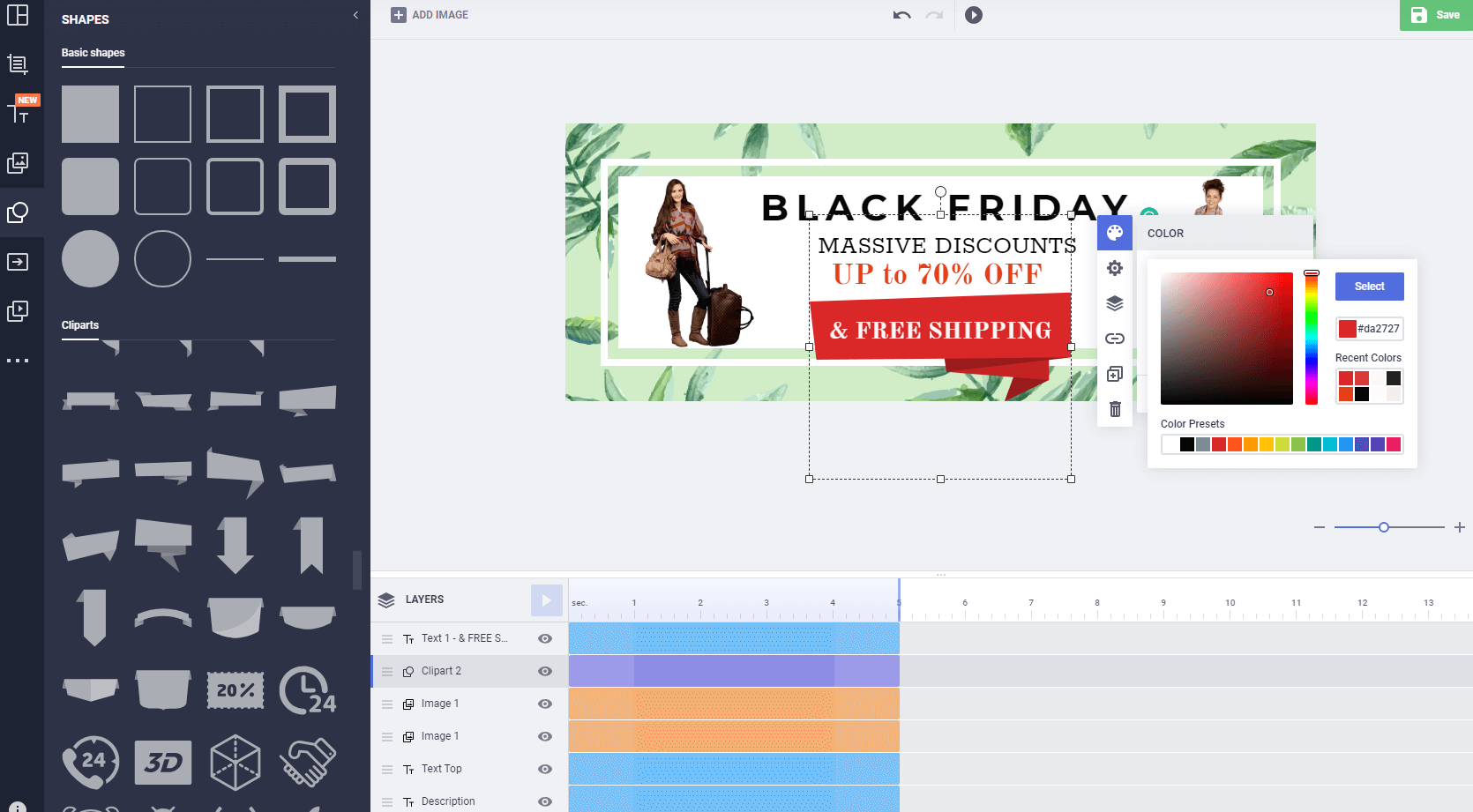 And voilà. As simple as that! Now save your Black Friday Facebook cover and download it as a JPG or PNG.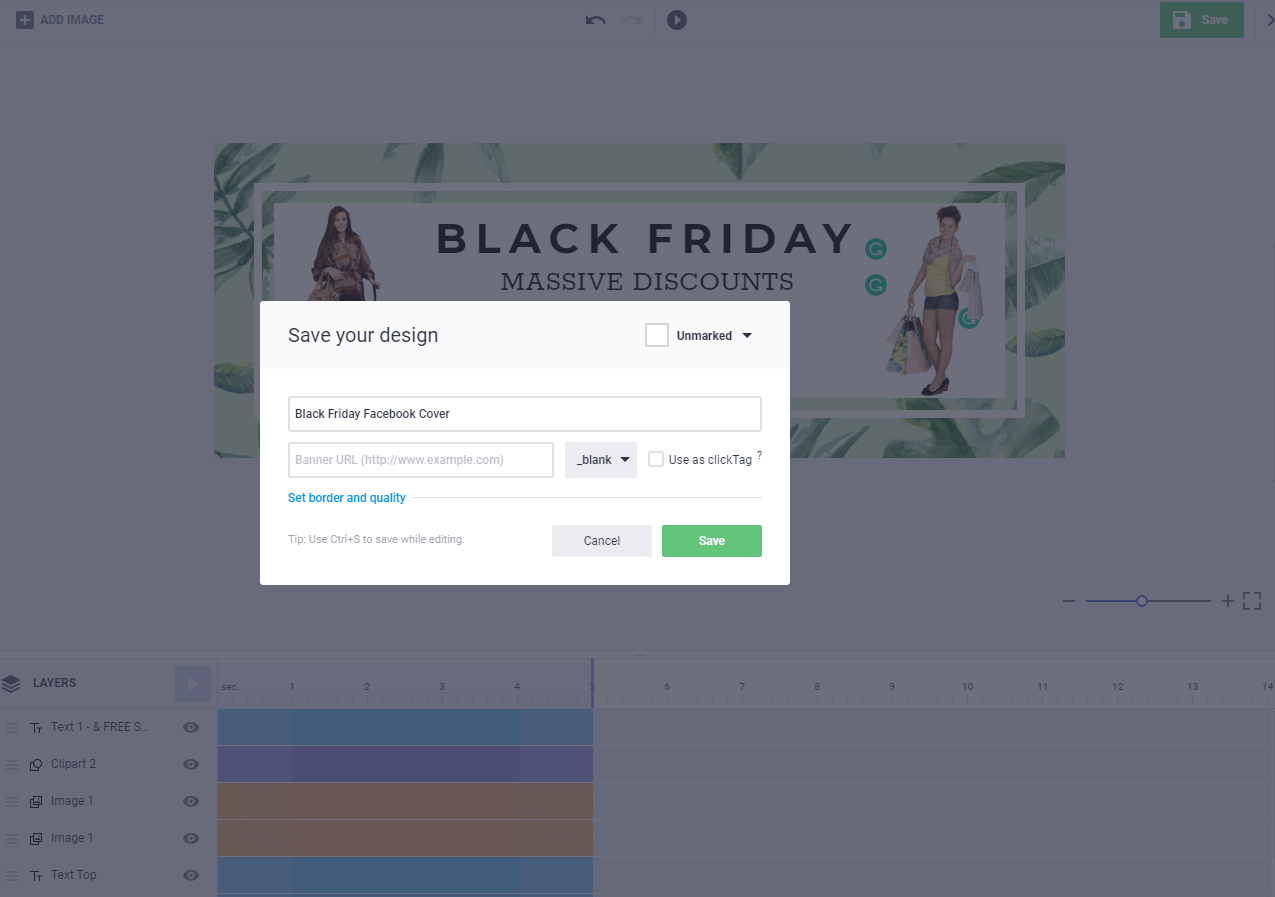 Upload your image to your Facebook page and create some buzz!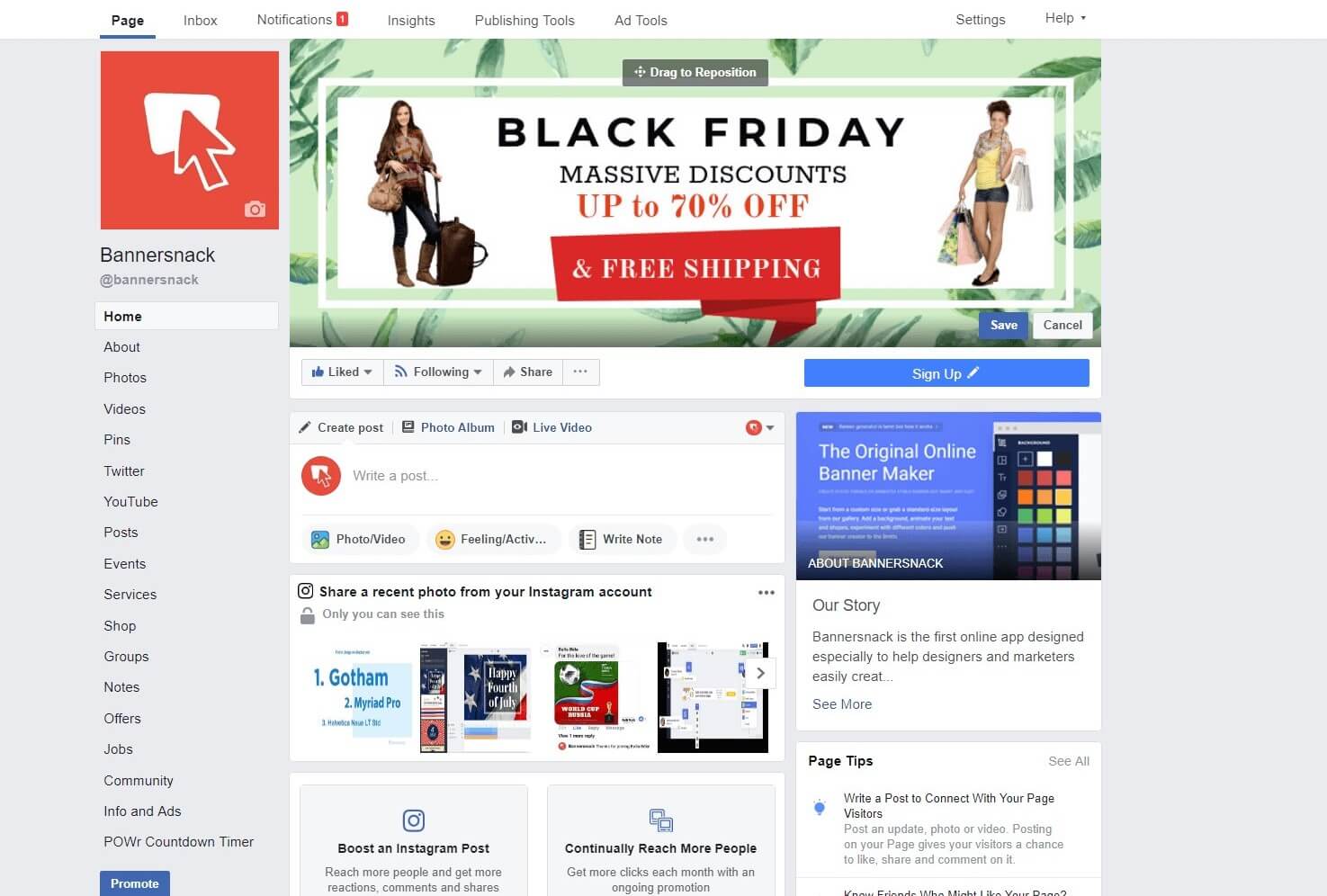 Conclusion
Running ads during Black Friday is a MUST, but remember most of the people watching your ads will check on your Facebook page too. So, it's really important to create a well thought through Black Friday campaign. From your ads, Facebook cover image, website landing page and product pages, everything must be flawless. Ready for sale.
Create a Facebook banner today with Bannersnack's free cover photo maker and good luck with your promotion!