If a customer isn't clicking, he is not interested. That's the reason why we should have a call to action in our banners. To trigger attention and generate an action.
Before we jump straight to the importance, I would like to give you some definitions, tips about text, size, color and position of the call to action on your banner.
Definition of Call to Action
"Words that urge the reader, listener, or viewer of a sales promotion message to take an immediate action, such as "Write Now," "Call Now," or (on Internet) "Click Here." A retail advertisement or commercial without a call-to-action is considered incomplete and ineffective." (Business Dictionary)
1. Text or message on your call to action button:
Think about what you want from your customers. You want them to buy, to subscribe, to try your free product, in conclusion, to take action. So try to keep the text relevant and without any possible obstacles.
The perfect CTA button should be clear and reflect a sense of urgency. Also be aware of the message that you want to send or the action that you want to trigger using the CTA. You should create a benefit for the customers so they should click your buttons. For example, if you sell straight to a customer using a Buy Now call to action, without offering a trial or a sample, the bounce rate of your website is increasing by 84% and your customers are intending to leave the page.
Even if you have a good call to action, you should evoke curiosity by telling people what they need to hear, say the unexpected and  make sure that you offer the customer the right information.
Your call to action isn't supposed to summarize … it's supposed to get people to act. You shouldn't limit your button copy to a three-word maximum. A button that fits the standards of every one-percent-converting site should not be the button you expose to your hard-won visitors. via Joanna Wiebe.
Here are a few examples of Call-to-Action buttons integrated into a banner:





2. Size or shape of the button:
Your customers shouldn't have to look around for the next step when they spot a CTA button. Your CTA should be easy to find, but not so large that they distract from what you're promoting or selling on your website. Try to avoid too much clutter by allowing some white space or by creating a clean border. Button shape can also play a big role when attempting to craft the perfect CTA button. We cannot tell you which shape is perfect for your banner. All you have to do is test both shapes and check which one works better.
Everyone saw rectangular Call to action buttons all over the internet. Rectangular shaped buttons have been introduced into the digital world a long time ago and people know their functionality and what's the next step when they click a rectangular button, to commit an action.
Advantages of using rounded or circular corners for your CTA buttons:
Rounded corners point inward and draw the attention to the inside (content) of the button. A square edge on the opposite, points outward and draws the attention away from its object.

To use rounded corners is that these settles your subconscious. Studies have shown that we are 'programmed' to avoid sharp edges in nature (primordial reaction) because they present a possible threat.

It takes less effort to see. Professor Jürg Nänni, author of the exemplary Visual Perception said that: "A rectangle with sharp edges take indeed a little bit more cognitive visible effort than for example an ellipse of the same size. Our "fovea-eye" is even faster in recording a circle. Edges involve additional neuronal image tools. The process is therefore slowed down".
As you can see, more and more, designers and advertisers are using flat design. Even Google moves on and updating their button to a flat design. We suggest you to adapt and create a modern, flat design for your call to action. You know already, keep it simple.
Here are a few example of CTAs with different text and size.


Flat vs Skeuomorphic Design
Many companies have started to create flat design for their button design, also Apple and Google have decided to move on to flat design for their icons for a more friendly approach.

To sum up about buttons design, I suggest you to try to use more flat design for your banner, but also try to keep the format as relevant as possible with your website.
4. Color
Using the right color for your CTA button is very important because every color stimulates a different feeling or mood. For example, Amazon is saying that they have generated more sales using an orange button on their website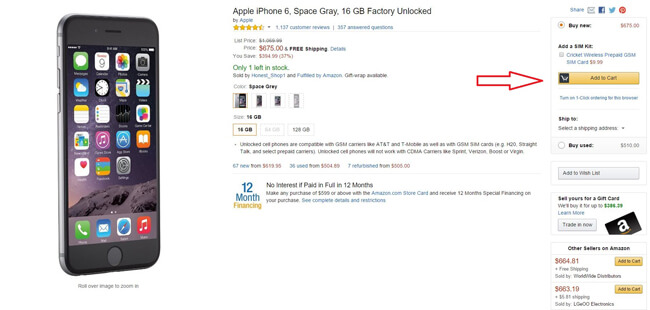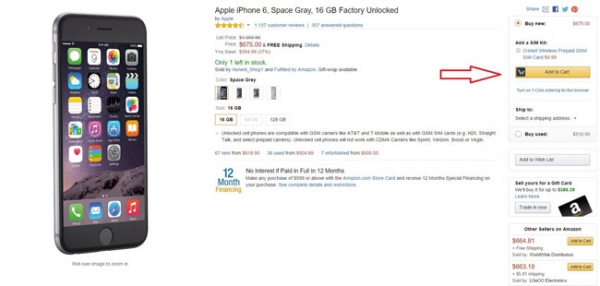 Also, psychologists are saying that is better to use a Red color to trigger more attention. It's a good idea to test different colors to find out which one works best for your customers.
Color is a very influential source of information when people are making a purchasing decision (Impact of color on marketing)
5. Position
Your CTA  button should be placed where the action is most likely to be taken. The location of the CTA can be tricky since it depends on several factors including: the goal of the page, the intent of the visitor and the complexity of what you're offering. But major website use the call to action on the right side of the website.
Finally, the importance of call to action buttons in banner advertising.
Call to action buttons can serve a variety of functions. After all, "call to action" is a bit vague. What it means is that it's main purpose is to get a visitor to your site to do something. That something could be, adding a product to their shopping cart, downloading something, requesting information, or just about anything else.
In conclusion, because call to action buttons have such varied purposes, a lot of consideration has to go into what the button aims to achieve.
The type of site, the target market, and the desired action can all play a role in how to best design a call to action button.
Video Transcript
Hello guys and welcome to Bannersnack tutorials. Today,  I'm going to explain to you the importance of call to action buttons and I'm also going to show you how to add and customize a button using Bannersnack.
Each banner should have a call to action button in order to grab the customer's attention. .The call to action is essential and we highly recommend you to add a high contrast button on all of your banners Buttons are what make people click and conversions happen. So if you want to generate conversions with your banner, add a Call to Action Button.
Now let's see how we can add a button using Bannersnack. First, click add button, choose the button style, select it and position it where you prefer.
After you have successfully added your button, from the right hand panel you can customize the Button Properties, Actions, build in and build out.
Let's start with Properties.
Here you can customize the size of the button by giving specific height and weight and adjust the position by assigning specific coordinates and also you can customize the opacity of your video.
Our button should have some text, so let's try Buy now (pause) . After we added our text we can customize the font, size, color or apply a shadow to our text.
If you don't like the button style and color you can always change these settings by just clicking Button Style and Color.
Let's move on to Actions.
Here, you can assign specific links to your button like adding "click to next slide" option. In the URL section you need to insert your specific page where the user will be redirected. If you choose the click to slide option you need to select the slide number where you want the user to be redirected when the button is clicked.
That was all guys.  Subscribe to our youtube channel or follow the #banneradtips hashtag, so you won't miss any new videos.
*Disclaimer: We decided that we'll be focusing on developing more HTML5 features and disconnect the Flash editor. Find more info about this here. Please feel free to contact us if you need further information or have any queries about our product.