It's beginning to look a lot like… a whole bunch of work before this year ends! Here's our recap of what happened in Online Advertising and Social Media in the last week. Read below our list of conversation starters for your breaks.
The new feature from Facebook called "Instant Games" brings back all your games from your childhood: PAC-MAN, Space-Invaders and many more. Are you ready to challenge your colleagues?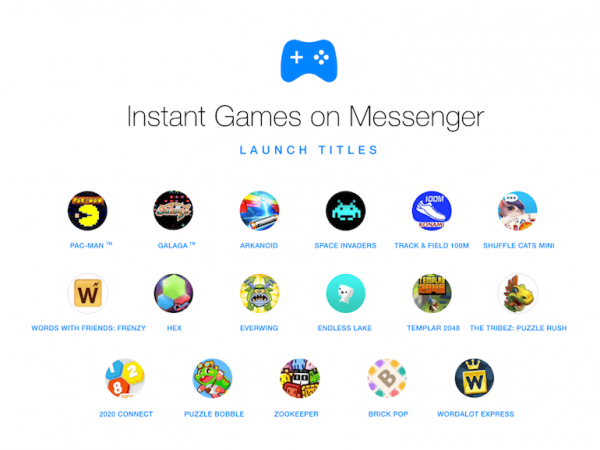 Muzik, a Twitter-backed startup just launched a new type of headphones. Or should we say smartheadphones?"Muzik One headphones stand comfortably next to their competitors, offering 40mm drivers and interchangeable cups that allow you to change your headphone style from over-ear to on-ear to suit your style. Additionally, they offer microphones for phone calls or gaming, a battery life of 30 hours, a Bluetooth range of roughly 50 feet (or 4-foot 3.5-inch cable connection), and a frequency range of 20 – 22,000hz.  At under $300, they also compete well in terms of price."
Pinterest has launched a new feature it calls Showcase, allowing visitors who interact with business profiles on Pinterest to see manually selected visuals that best depict the brand. What does this mean? That you'll soon be able to have a better interaction with brands and vice-versa!
Relax and take a look at Unruly's Top 10 Most Shared Ads of 2016! Unruly's VP of global insight, Ian Forrester said:
"Social video has dramatically evolved. Brands are adding emotional intelligence and great storytelling to digital advertising,"  

You wouldn't want to miss this, would you?!
"This marks the first big update to the IAB's standard for mobile rich media ads in more than four years."