The digital world is beautiful but it's moving very fast. So fast that you need to constantly stay updated, every minute. And if you are a designer, digital marketer or a social media manager you know that you often spend precious time looking up the new size for an image for a Facebook post, or the new updated Linkedin cover and of course, the top standard ad size.
At Bannersnack we know that time is valuable and because of that we prepared some really great updates that will help your work and make it faster and better!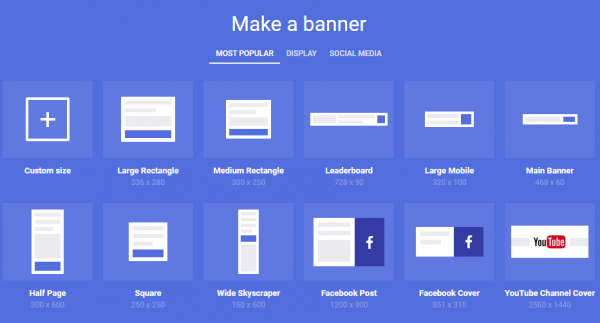 " The recent updates are meant to help users create banners faster, by reducing the time spent for finding the right banner size. We split all sizes into 3 categories: Top standard ad sizes (for the most popular sizes), All standard ad sizes and Social banner sizes. Also, we introduced thumbnails for each size and a specific social media icon for each social banner size."  via Bannersnack Designer, Daniel Andor.
And also we designed 5 new static templates. Check them out!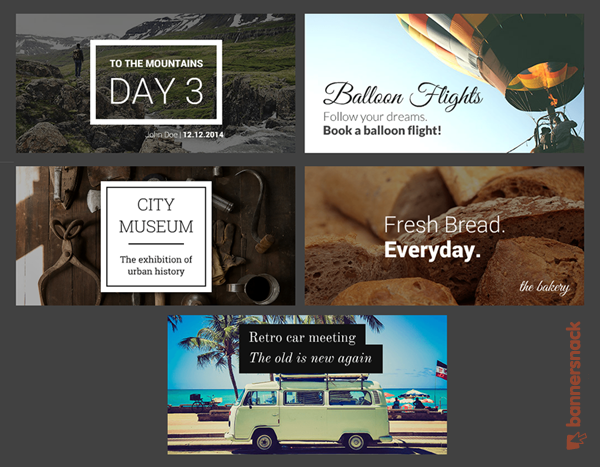 Enjoy!