This is at least what a new study on banner advertising effectiveness says.
The study, released in August 20, 2009 by Dynamic Logic, shows that ads that are well integrated into the content of the page, such as half banners (234 x 60 px) and rectangles (180 x 150 px), are the more effective in driving online ad awareness and purchase intent, than big formats, such as leaderboards and skyscrapers.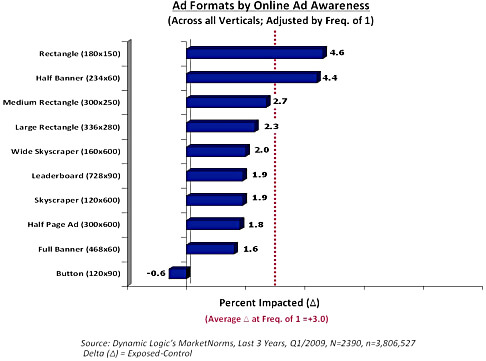 Also, the study shows that banners containing rich media – specifically video – have more impact on brand awareness, online ad awareness, brand favorability and purchase intent.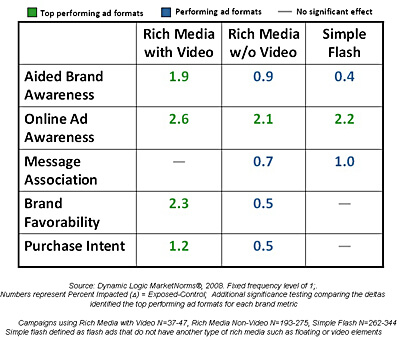 Read all the Dynamic Logic's study conclusions here.