You're probably surprised to read about Snapchat on the Bannersnack blog. 
But the reason we decided to approach the subject of using this app to help your business grow is because we believe in the evolution of visual ads and visual content and Snapchat is one of the latest growing trends in visual content and video marketing, that my colleague previously talked about here.
Just a little intro for those of you who are still living under a rock, Snapchat is a photo-video-messaging app that launched in 2011.
How is it different from all the other apps? It's content is self destructive which means the photos or videos you send only last for a few seconds before vanishing forever (unless the person viewing them takes a screenshot! #stalkeralert).
Because the app has become so popular, Facebook even tried acquiring it, but the CEO of Snapchat declined their offer. 
Fast forward to the last few days, you've probably seen the numbers and stats and how Snapchat is officially a part of the 10 billion club. Snapchat is going head-to-head with Facebook and the other top networks that try to acquire new users to increase views.
With users with ages between 13 and 34 years (called snapchatters) watching 10 billion videos a day? Yeah, that's huge.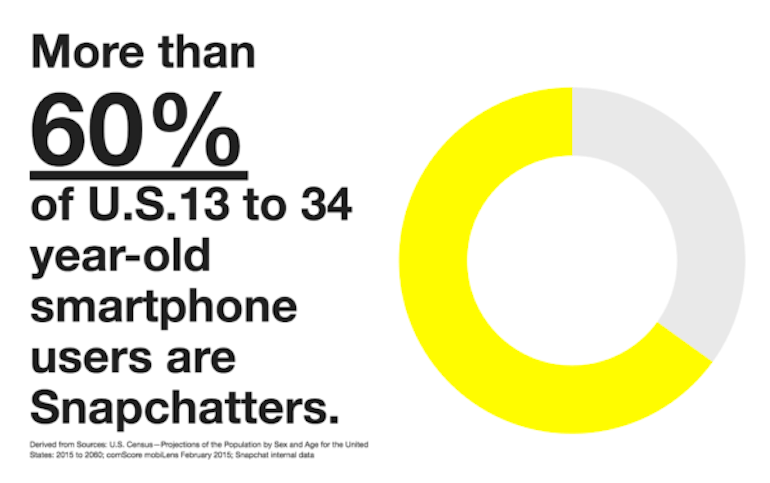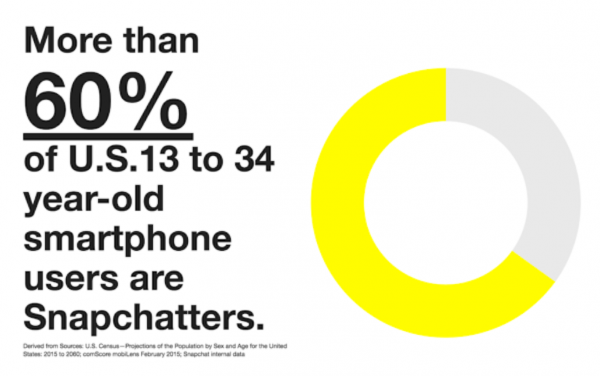 And you've already seen a lot of marketers that recommend implementing Snapchat in your business strategy as a great new way to differentiate yourself from your competition.
Which is why you're here reading this in the first place. Whether you just entered the world of entrepreneurship or you have your own small business, you're probably still trying to wrap your head around how and why this app works and you're still trying to grasp the concept of its ephemeral essence.
And I won't go into details on how to use the app and talk about all the features (lenses, filters, geofilters etc.) simply because there's plenty of articles talking about that already, plus the easiest way to learn all of that is either directly from inside the app by checking out the basics and tutorials they have available for you (which is probably the easiest fastest way to learn the app), or by going over to their website and reading more about it. Do your research, fellas!
I'm not going to start another story on how to use it, but instead we're going to talk about why you, as a small business, should use it.
Do you know what you're doing?
First of all you need to understand that in this day and age, consumers have become smarter.  They don't just buy a service or a product. They need to feel that personal, human connection. They expect more from a product, besides its physical qualities. They want to experience an emotional connection. Which is why your marketing strategy also has to change and become smarter. 
You need to learn how to connect with your customers, but for you to reach out and create a connection, you need to learn who they are in the first place.
Imagine going out on a date. At first you want to learn about your date. Who they are, what they like, what are they into, what are their habits. You want to do this so you know what what kind of story to say so you gain their trust, impress them, but ultimately create a connection.
In this little scenario content would translate into offering interesting, valuable and engaging information to your date, perhaps to keep them entertained, receive an emotional response or make them engage in the conversation.
Well guess what? The same thing applies for your business. Create content to start a relationship with your audience, create and share your story and be authentic.
Why is Snapchat effective for your business?
We live in a time where social media is a way to promote yourself and your business and can reach a lot of potential users because it's fast and free.
But social media trends tend to change really fast and sometimes it's difficult to keep up especially when you have a lot on your plate.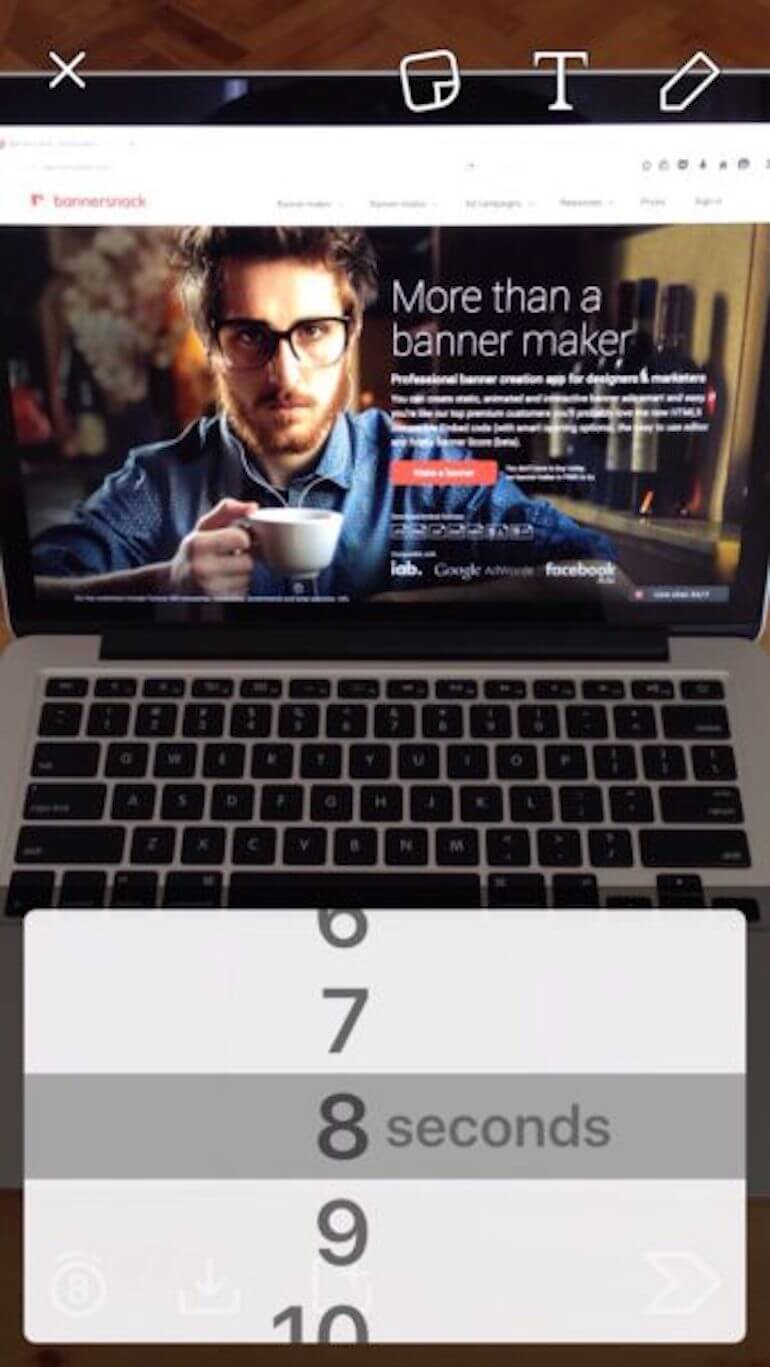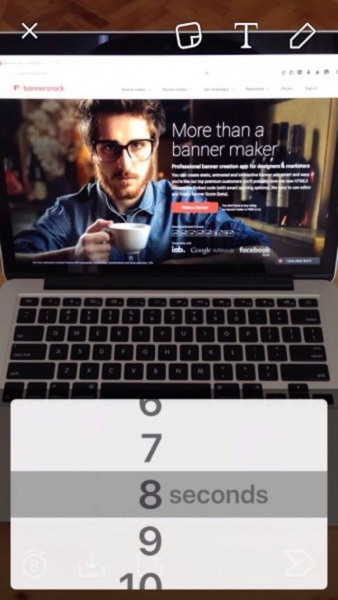 First there was Twitter and Facebook, then you had to learn how to switch to Instagram and Youtube and now Snapchat? You have to go through the learning process over and over again spending time that you don't have. How is it any different than the other platforms and how does it help your business?
Well here's the deal: Snapchat is different and exciting because of its ephemeral style.
And a few other reasons I'm going to list below:
1. It saves time
Yes, you heard it. And this your most important weapon.
You're probably thinking "How does it save time, when it's basically another app I have to learn from scratch? It's going to take me forever and I don't have that kind of precious time".
But let's take Instagram for example. In order to get the perfect picture, you're going to spend some time and put an effort into positioning everything into a certain angle so it looks aesthetically pleasing. And it's never going to be just one picture. You're going to take dozens of them, then scroll until you decide which one is the best, then probably put that picture through a whole editing process, to adjust the alignment, tones, brightness, contrast, add a nice filter, crop it, enter the app, upload it, think about a good description, think about the hashtags, think about location or additional tags and so on. The process of actually posting the picture can take hours to be honest. Trust me, I've done it so I know.
Well you don't have all that headache going on with Snapchat.
You do it right away. It doesn't have to be pretty, it doesn't have to be your best shot, it doesn't even have to be half perfect. Take the picture or video, add the text to share your message or idea, maybe swipe once or twice to add some extra effect, and that's it.
Take Taco Bell for example. They learned the language of their users which is doodles and emojis and they are having as much fun on the platform as their audience. They turned it into a playground!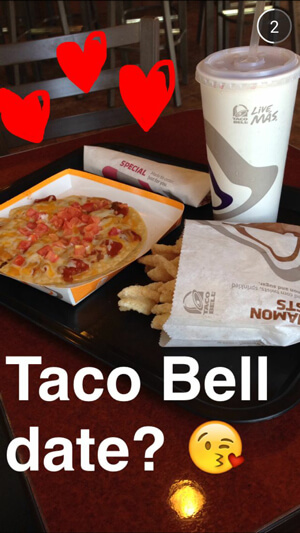 2. It's real and authentic
You see, the thing is, Snapchat is mostly used by millennials (as I already told you a few lines ago). Now you should already know millennials have a very short attention span because they've developed immunity to the thousands of online and offline ads they are being projected towards them.
[Tweet "Millennials don't have time for all the content everyone has to offer."]
So it has to be different, short and straight to the point. Which is why they embraced this app so much. They view content that's only 10 seconds long. It teaches you how to cut to the chase and just say what you have to say.
It is also real. No editing, no special preps before shooting a video or taking a picture of something. It's in the now and then it's going to vanish.
3. Helps you engage with your audience better
It can help you engage with your audience more than any other network can.
First of all it's a mobile device app. That means you can talk to them and they can see you at any given time of the day. Everyone carries a phone with them everywhere they go. They make the choice and select what they want to see.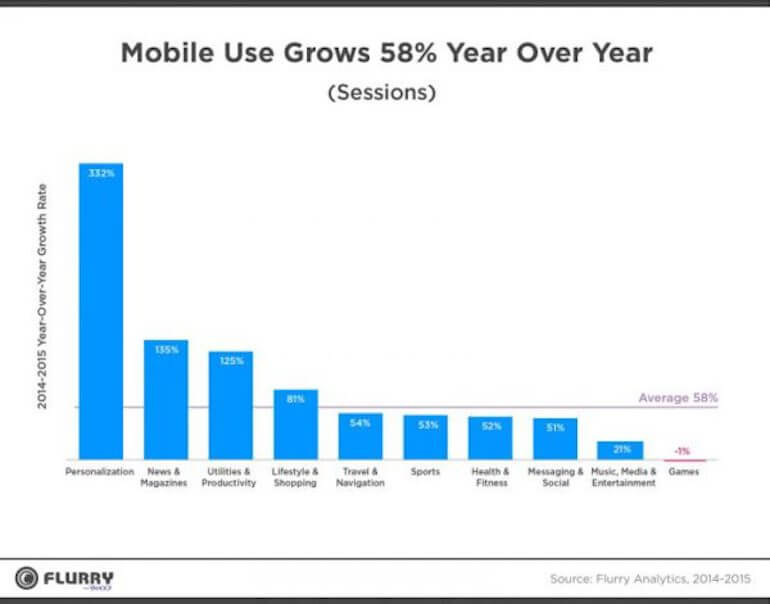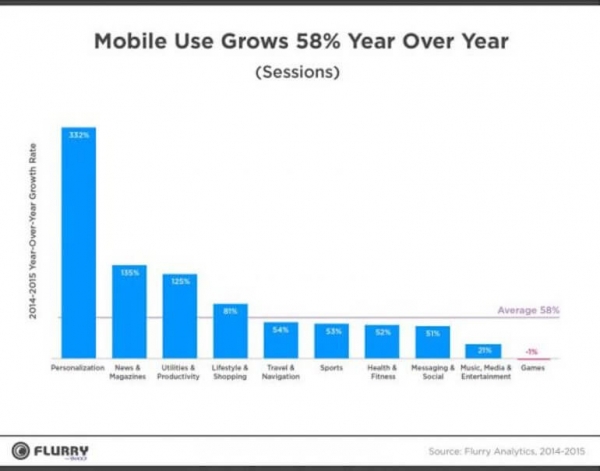 But when you send a message, remember that you're not just recording a video or snapping a picture, you are telling a story. You are talking directly to your followers. And this makes them feel noticed and included in your story.
There are a lot of ways to make them engage with you because of the self destructive nature of the content, and that helps increase their loyalty.
4. Behind the scenes – makes consumers feel included
I always like to say Snapchat is basically a chance to peek behind the scenes. If you go on Facebook or Instagram, you're going to see the final product in the best light. But how time consuming is that? Very. How real is it? Not too much.
People are curious about the actual process of getting to that final product. They are curious to see what happens behind the curtains, in the everyday life.
They want to be a part of the backstage of events they can't attend.
They want to be part of an exclusive content they can access first and that doesn't get posted on any other social media network.
5. Self destructive content that acts like a CTA
Another major reason Snapchat can work for you and can increase engagement is because having video and photo content that auto-destructs after a brief period of time means users have to consume your content right now because if they miss it, it will be gone forever.
[Tweet "Will Snapchat's "self destructive" content change the CTA style?"]
Having a deadline or a certain amount of time available to take action can be enough motivation to make the users engage and do it right then. If people are not given the motivation to do something right away, they probably won't do it at all later. This is one of the reasons the ALS Ice Bucket Challenge was such a success (see no. 2).
For example if you were to come up with a campaign idea that would imply you sending discounts or promo codes to your audience on Snapchat asking them to take a screenshot of that code to benefit from the promotion, they would have 10 seconds, at most, to do it.
But is Snapchat a good idea for my small business?
Knowing what social media channel works best for you and your small business requires you have a clear perception over your own product, who your target audience is and what your goals are first, followed by a good understanding of how the most powerful social media networks work.
You might not see it right away, but don't dismiss the idea of implementing Snapchat into your marketing strategy until you sit on it, because there might be creative ways of standing out from the crowd that are not that obvious at first. But creativity and innovation are never about the obvious, are they? They are about thinking outside of the box. But this is a talk for another time, pretty soon!
Ask yourself: 
Do I want to save time? Do I want to be closer to my audience? Do I want to engage and build a meaningful relationship and offer an experience that's real and unfiltered with my users? Because that's what keeps them hooked.
If the answer to those questions is yes, then it's time you download that app and get the hang of it until next time when we'll talk about ways of using Snapchat for your business.