A few months ago we released our brand new Banner Generator and we're absolutely convinced the new version has made quite an impression on you. We thought hard and thoroughly on how to improve this feature which,by the way, worked like a charm before but we knew we can do better so that's exactly what the new Banner Generator is: Better! Check out below the new improvements…
Please keep in mind that this is still work in progress no matter how great it is at the moment. We'll continue to improve our Banner Generator constantly until we're confident it has reached its utmost capability.
1. Start from blank
First things first, do you remember that with the old generator you could only start your project from a template?
For those of you that prefer starting from scratch with any visual, this was an inconvenience.
But here comes the good news! With the new version you can begin designing from blank so let your creativity run wild, Kemosabe.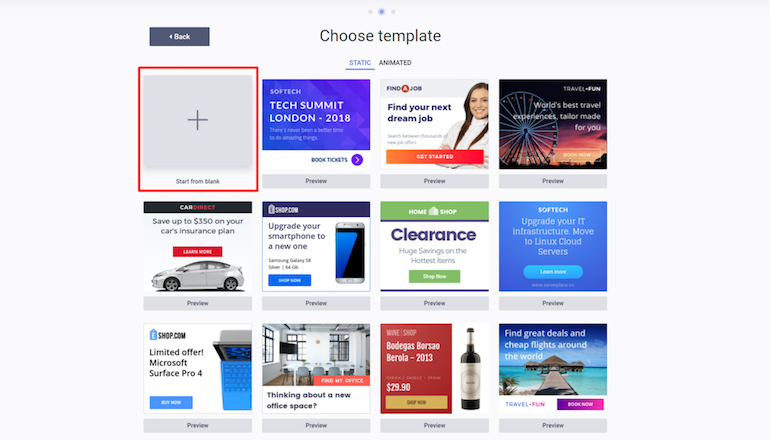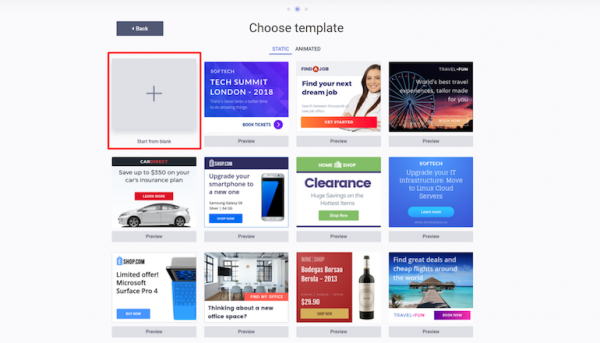 2. Add elements
Moreover, with the new generator you can add a headline, an image, a logo or a button on all sizes at the same time. You can do that whether you started from a blank canvas or from a template.
The elements will be automatically added to your banners in a smart way with the help of a selector in each banner size. The selector allows you to choose the position of your element (ex: top-left corner) and each element will have a default placeholder with a preset size and content that can be modified before applying to stage.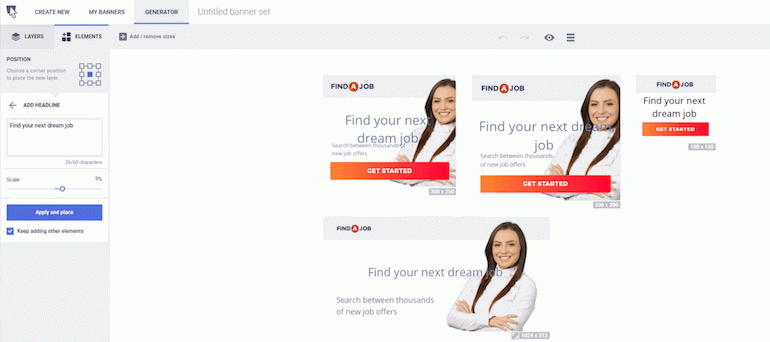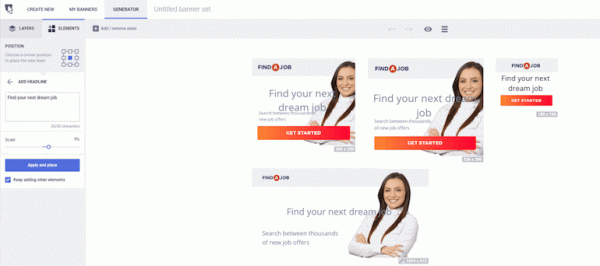 3. Custom banner size
Numbers aren't a problem anymore. Now you can add an unlimited number of custom sizes to your project. The maximum size for a custom sized banner is 2560x2560px and will be generated with a 90% accuracy.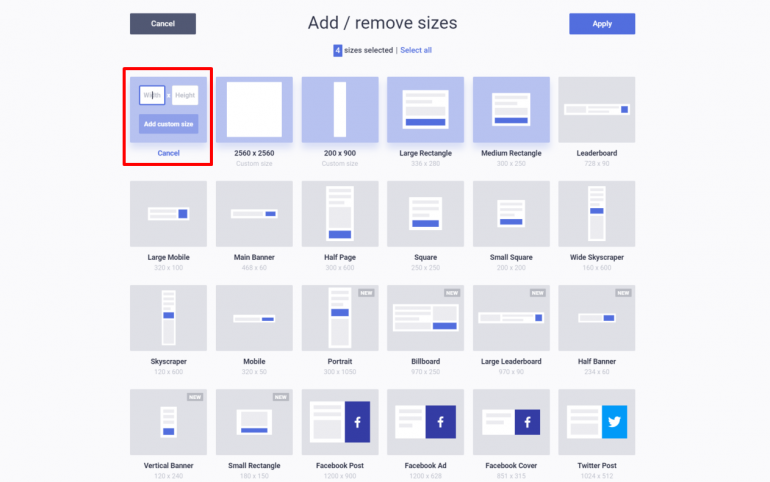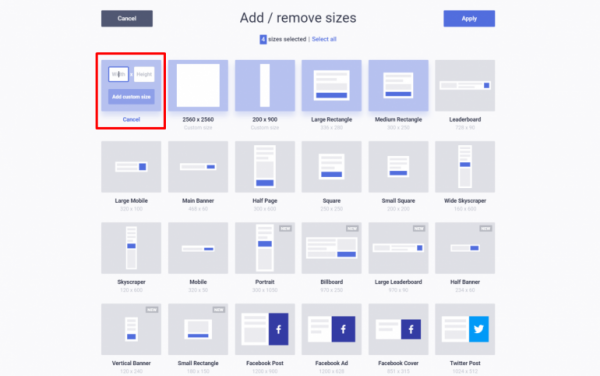 4. Delete separate elements
If you change your mind, you can either delete an element or a whole layer from all banners at the same time. Fast and effortless!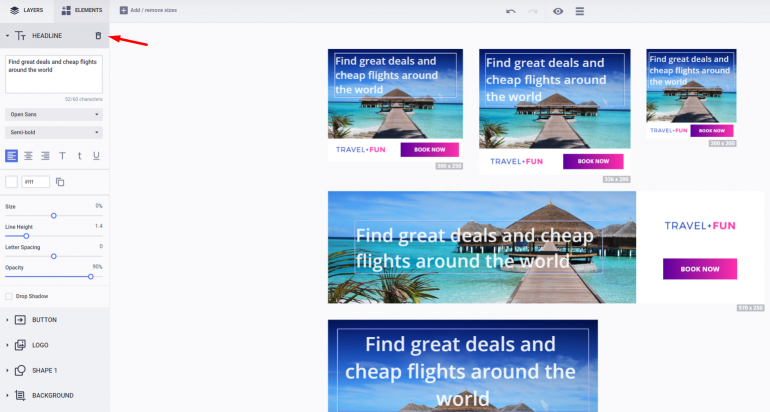 5. Design everything from one window
All changes you make to a banner will be applied to the sizes you add after the editing process.
That means if you forgot adding one size at the beginning you don't have to go through the whole design process only for one size. And if you decide you no longer need a size you can easily go back to Choose Sizes menu and remove the ones you want.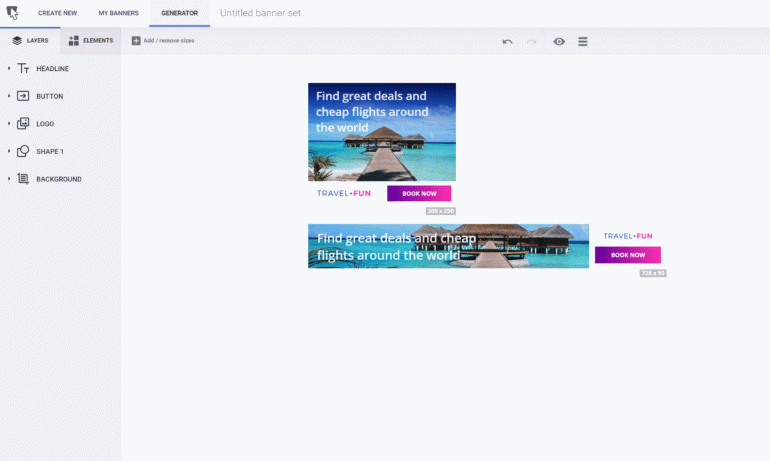 6. Edit mode makeover
The Edit mode has received a makeover too. Now you can modify text, shapes, colors, actions or animations on each layer, individually, just like in the Editor.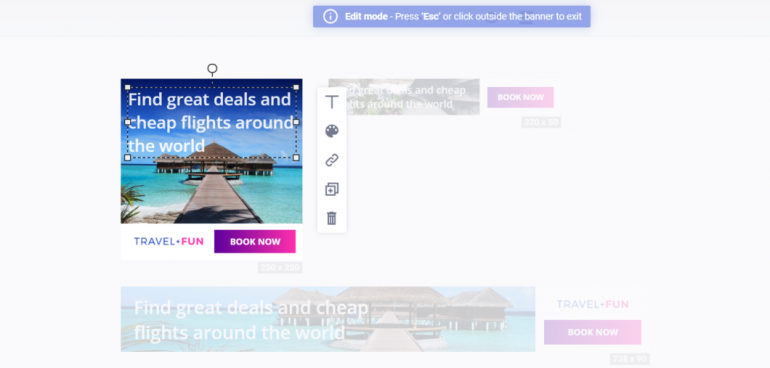 7. New display banner sizes
And last but not least, we introduced 6 new display banner sizes.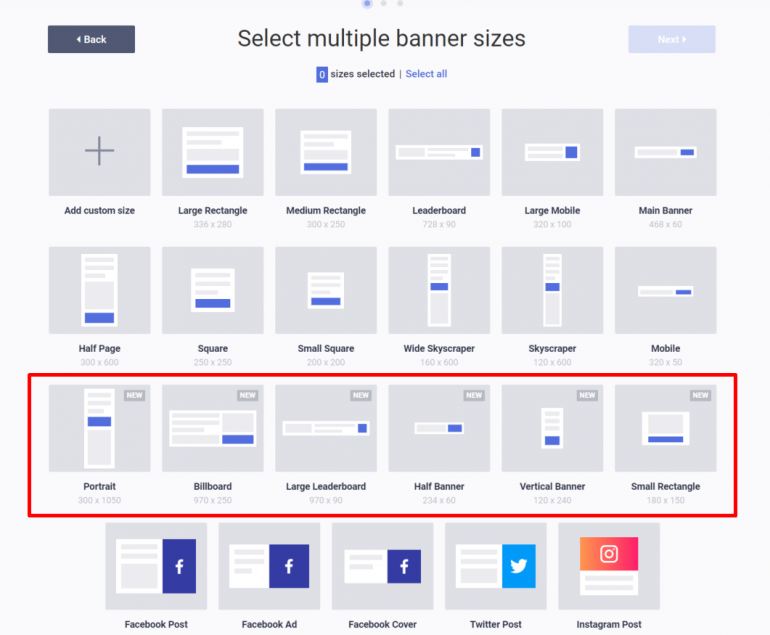 Our goal is to make Bannersnack the best product for all your Banner Advertising demands, so we're constantly working on improving all its features. This is why we're letting you know you should expect some more changes in the near future.
Let us know if there's something you'd like us to improve.
We value all your suggestions and do our best in taking everything into consideration. :)