It's that part of the year when all designers, advertisers, and marketers are searching on Google to find the latest inspirational ideas for their next creative and spooky Halloween ad. You can find inspiration in visual elements like large print ads, banner ads, social media ads, images on Facebook or a Twitter cover.
To make your search easier, we rounded up some of the greatest Halloween ads and publish them here on our blog. You can also browse our collection of Halloween Templates and create your best Holliday banners.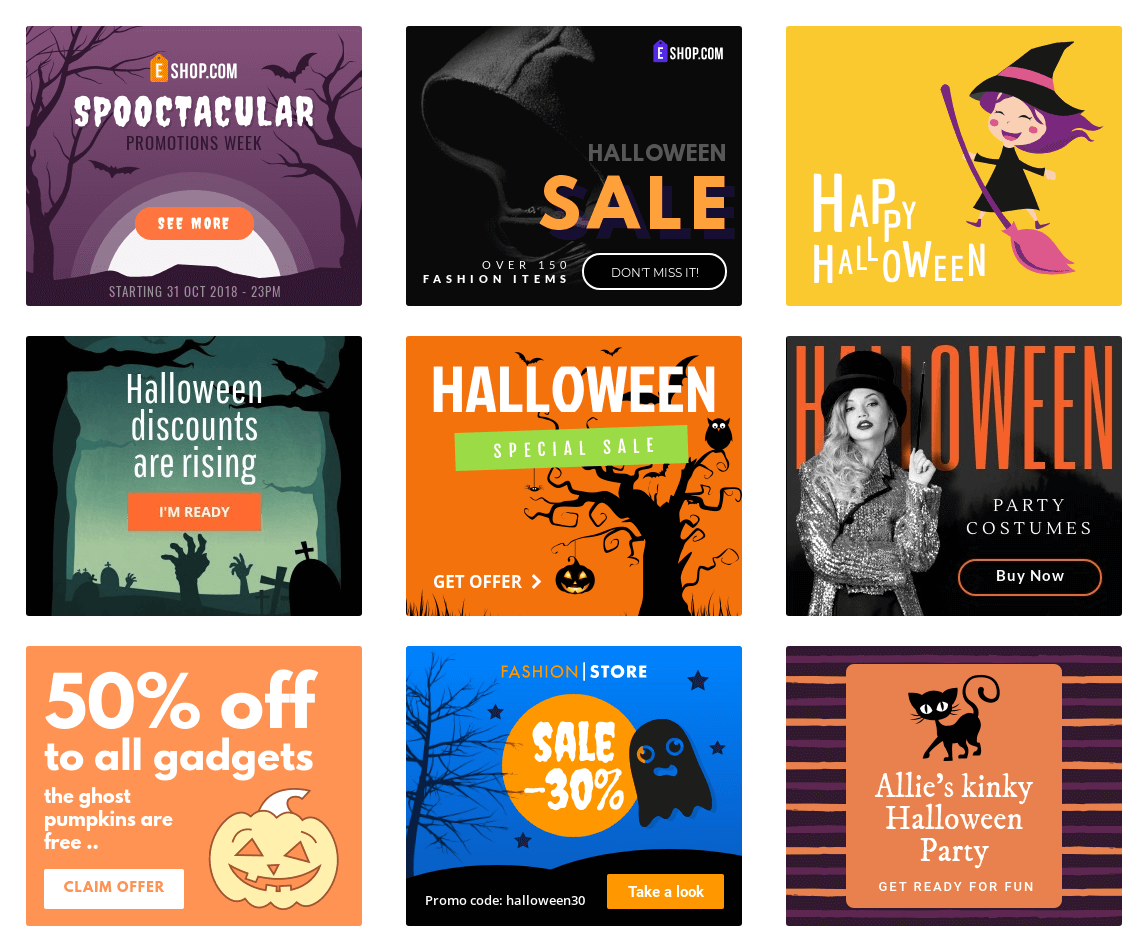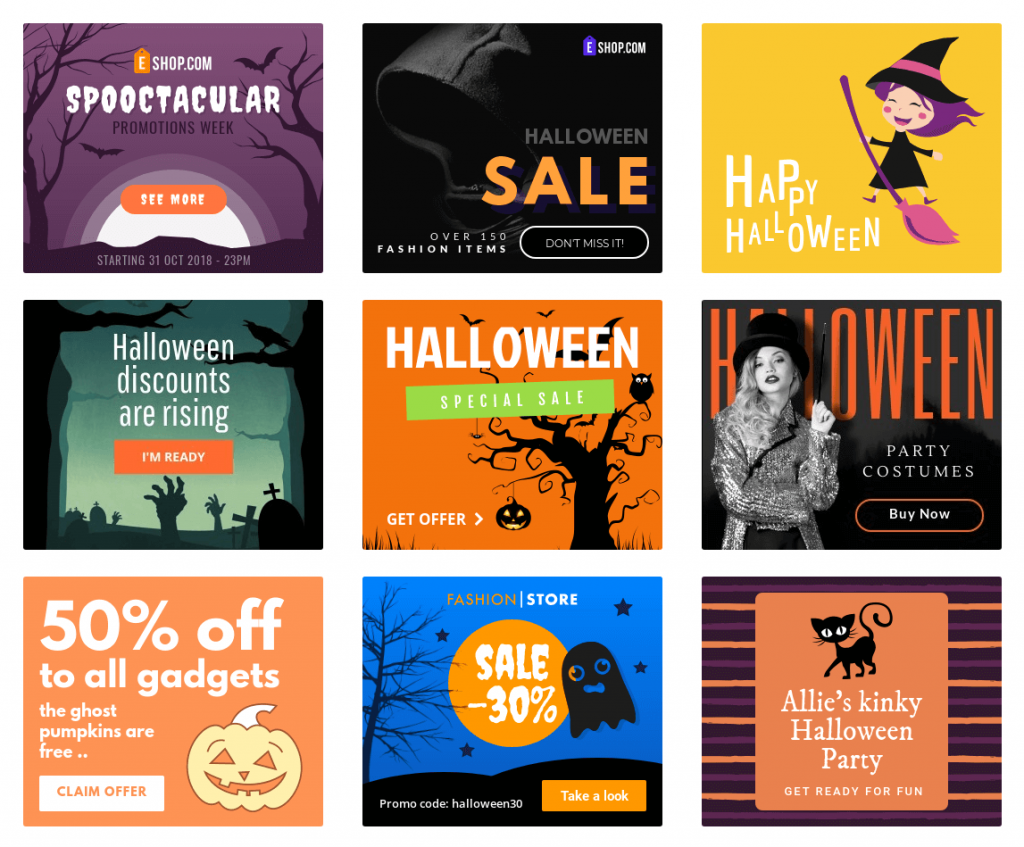 First of all, let us walk you through the 3 main elements of a good Halloween themed banner ad.
1. Choose Halloween color palettes
When you consider creating a Halloween ad, you might also want to think about how to decorate it. You can embellish your ad with great autumn colors, such as orange, brown, red, and yellow. These colors will catch the eye of the reader. You could even incorporate some pumpkins or bats since this time of year is the spookiest. This is why we recommend you to use the next HEX color codes in the background of your banner ads.
Orange: #FF8A3D, #E77E22, #FFA53C
Black: #000000, #1E1E1E, #111111
White: #FFFFFF, #E1E1E1, #EBEBEB
Grey: #535550, #535550, #97978D
Red: #D92741, #ED3A40, #D5314A
Or you can just use the color palette from our banner ad maker.
You will see in the following ads where brands are using colors like green, blue or brown. The color they choose is also influenced by the brand's identity and what the creative will say about it. Our color code in HEX it's just a simple useful start!
Take away tip: Choose a Halloween themed color but never forget about your brand color/identity!
2. Spooky, complicated Halloween fonts vs simple readable fonts
The most common fonts for this time of the year, are the macabre, bloody and rock'n'roll ones. Think about fonts like Blood Lust, Something Strange, Chops chopS, The Others are Here, Zombie Holocaust, Mrs. Monster, Blood Crow and so on and so forth.
But let me ask you something: You want to create Halloween banner ads that people will click, right? Great! So, if you will use fonts that are not readable and people can't read your tagline or your CTA, how will they trust your banner ad to click it? Exactly.

This is the reason why you should use only readable fonts.
As you will see in the following ads from brands like Guinness, McDonald's, Heineken or Mini Cooper, there are some key elements that made their ads look good.
Take away tip: Choose a readable font and make your message stand out in the simplest way!
3. Creative and Funny Halloween Images
Creativity is (or it should be) in everything! Even if we talk about images, text, audio, video or the advertising industry which gained a lot of popularity in this space. When i look at Halloween ads, I'm trying to see just the creative input. It is truly crazy how people (the art director and the copywriter) are pushing their limits to deliver creative content.
I believe in creativity and I think that a banner ad should be a good looking visual that stands out through its creative approach.
Also, you can use our stock photos. Just click the "Add images" button and search the "Halloween" tag
Sometimes though, we can see banner ads in the Halloween season that are far away from what a good-looking visual should be.
Take away tip: Use high quality visuals with a smart and creative manner.
Since we covered some of the most important elements that a banner ad should have, let's take a look at some of the best Halloween themed famous banner ads.
Hopefully, they will inspire you to create good creative visuals.
Guinness Halloween Posters
Guinness is one of the brands that has earned the gratitude on the market by launching some clever and interesting banner ads. They are calling themselves  "The true brew of Halloween". I don't think there's a more powerful statement to describe it.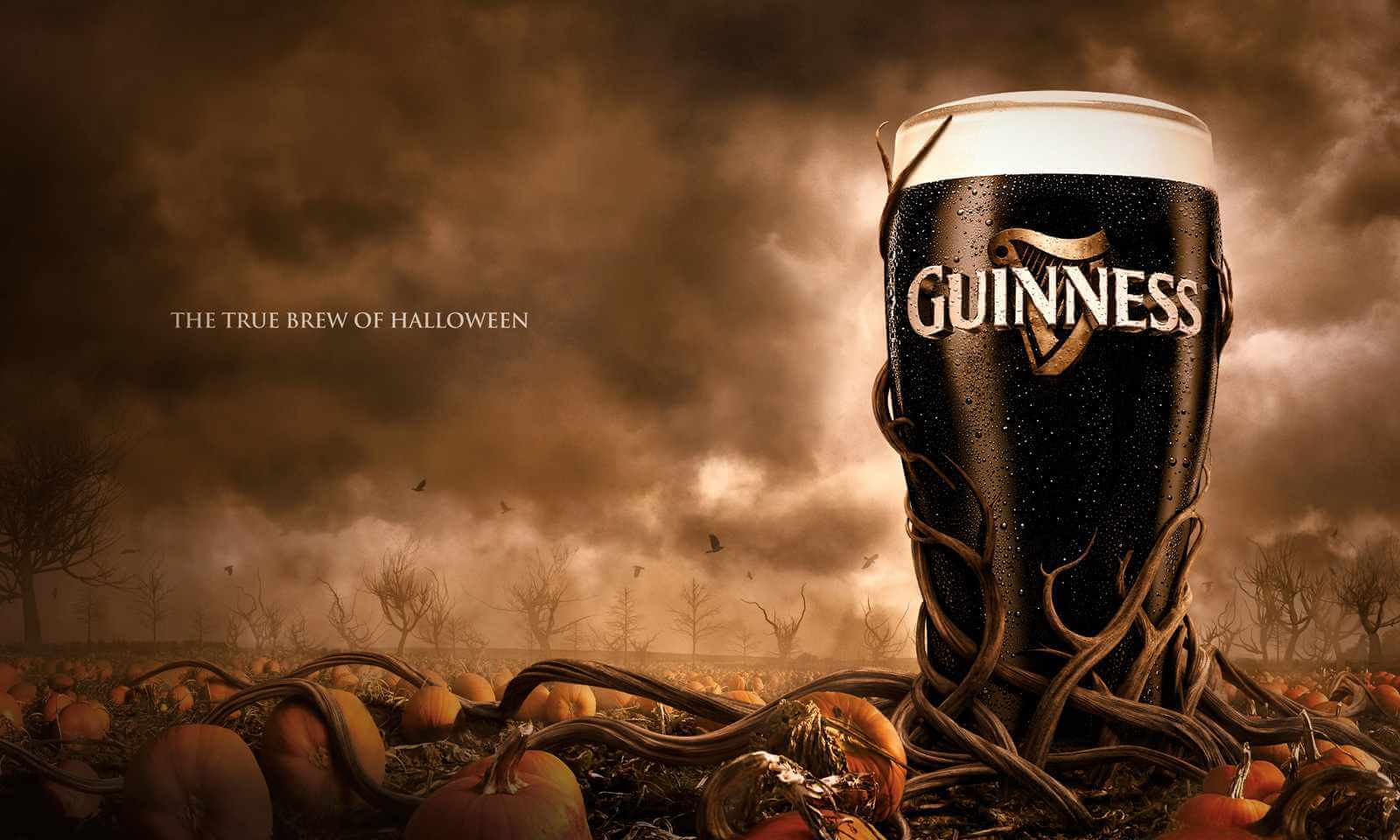 M&M Halloween Ideas
Who said that you can't play with your product? M&M is that multicolor, playful brand that take the courage to play with their product. So if you have an interesting product, just show your creativity! Play with colors, shapes, visuals. Play with your brand! Halloween is that season when you can show your awesomeness.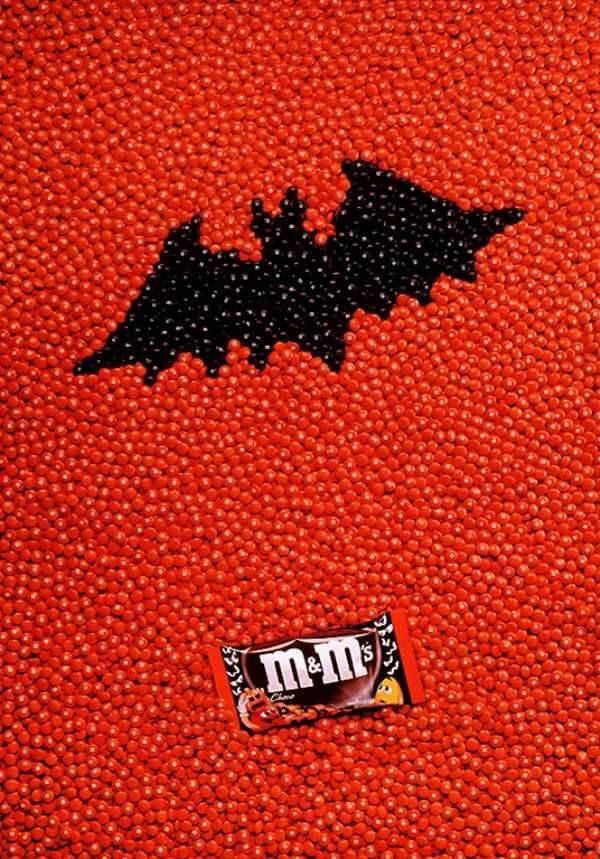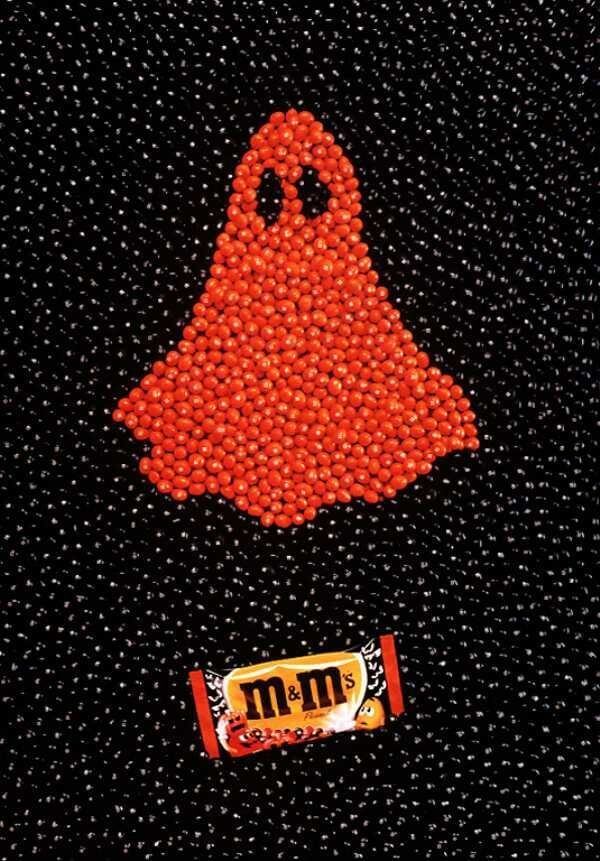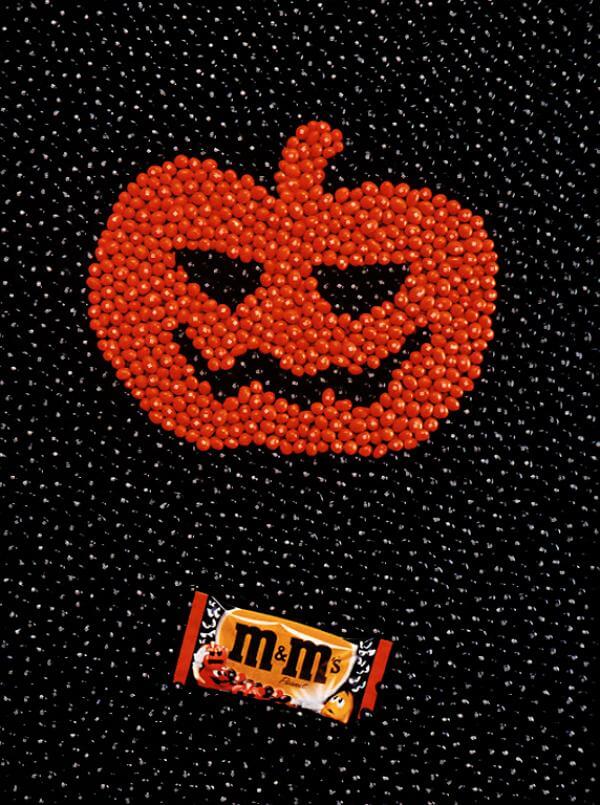 Pepsi Halloween Campaigns
I just love the moment when competing brands are fighting through advertising. Pepsi and Coca-Cola are a good example. It was a simple ad where Pepsi took a cape and wanted to "boohoo" the audience with Coca-Cola. It was kind of funny and a little scary!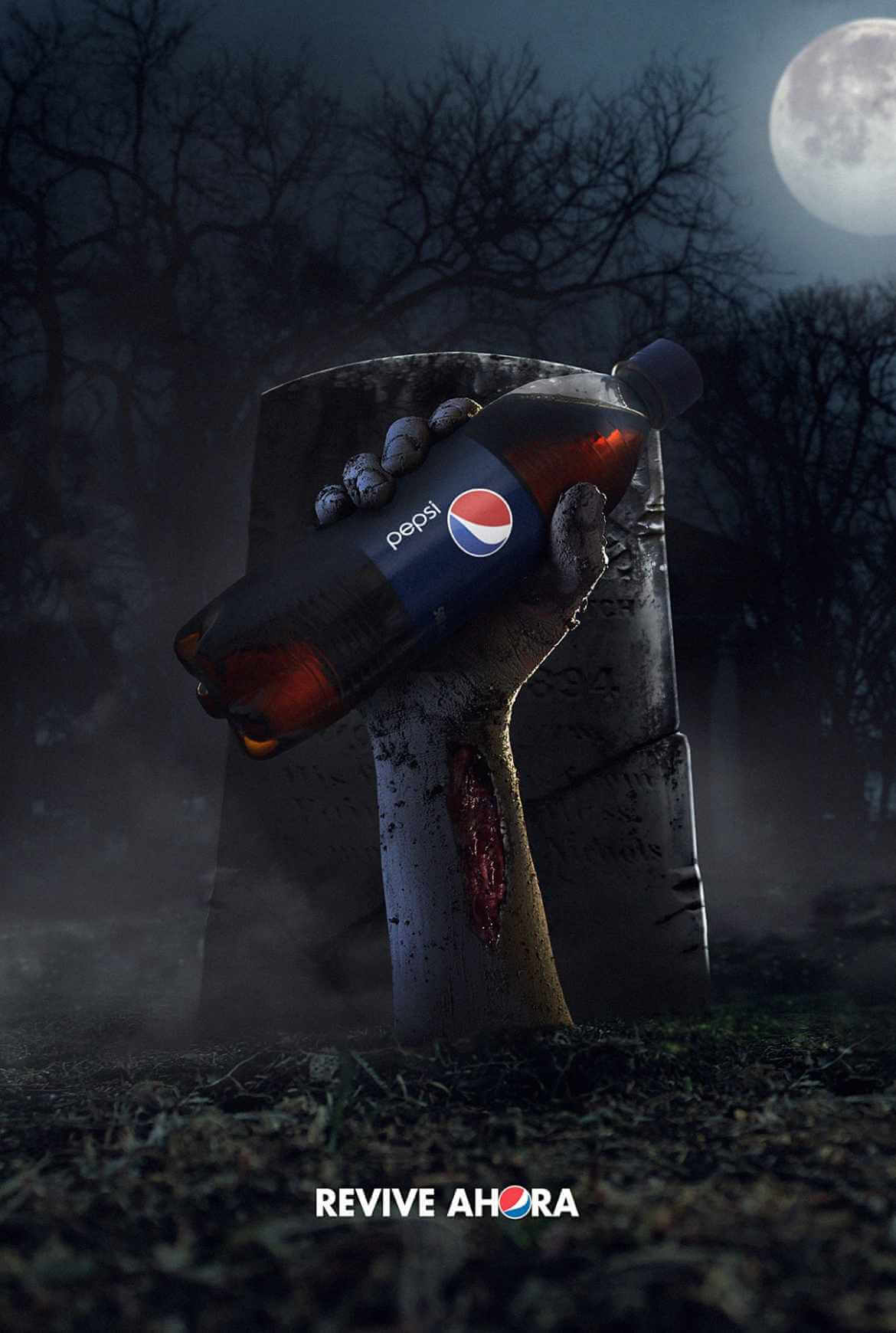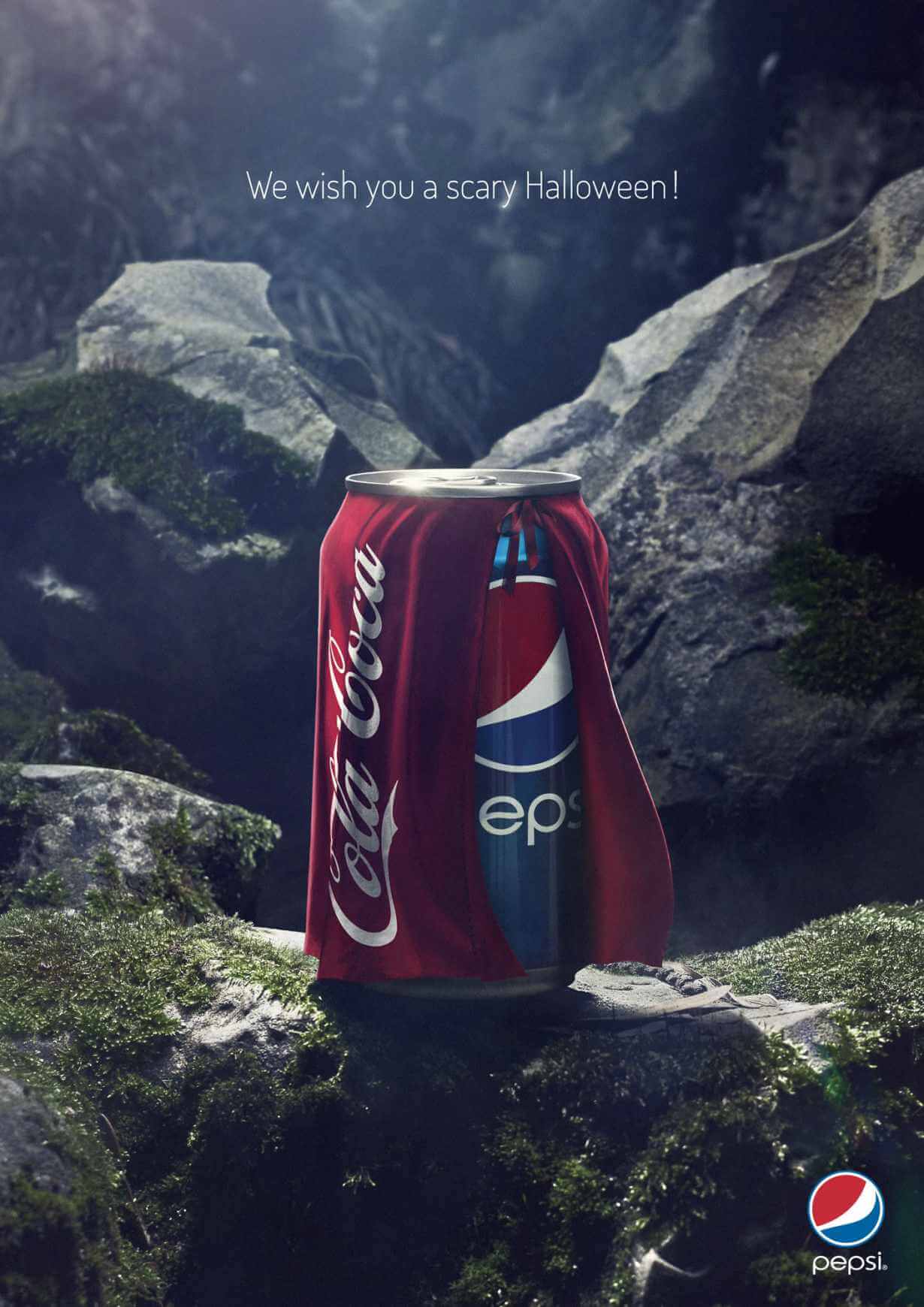 Heineken Halloween Ads
If you want to have a collection in your Halloween inspirational ads folder, you should save these ads. Why? Because Heineken launched a series of Halloween ads where all the monsters from Transylvania and around the world are drinking the beer. I don't really care if this is the best bear or not. The ads are simply amazing and these probably the best Halloween ads around here.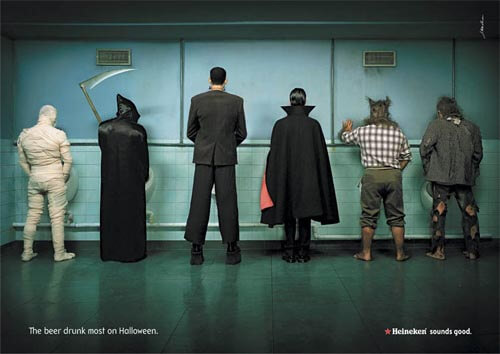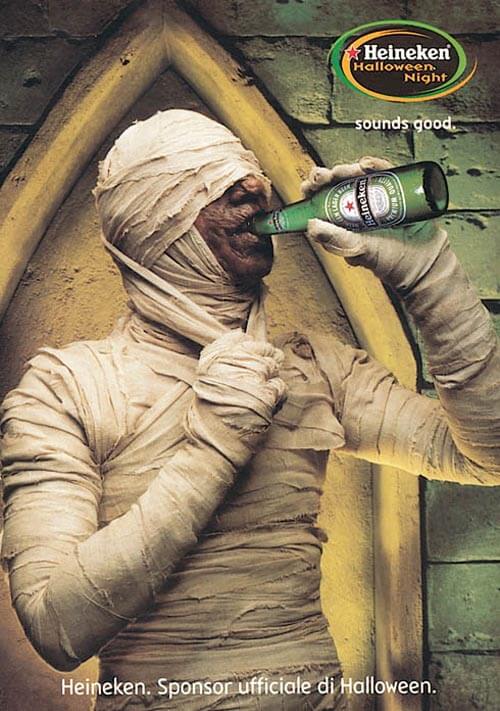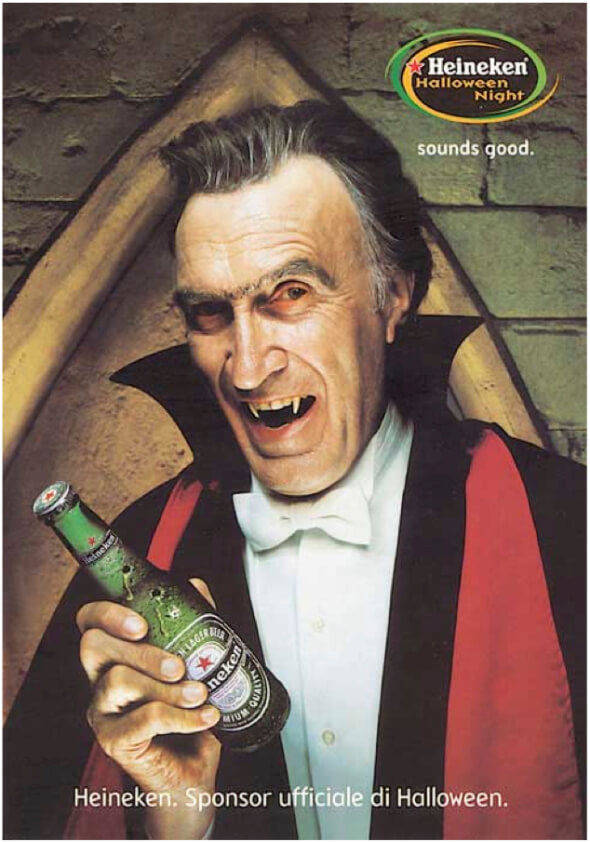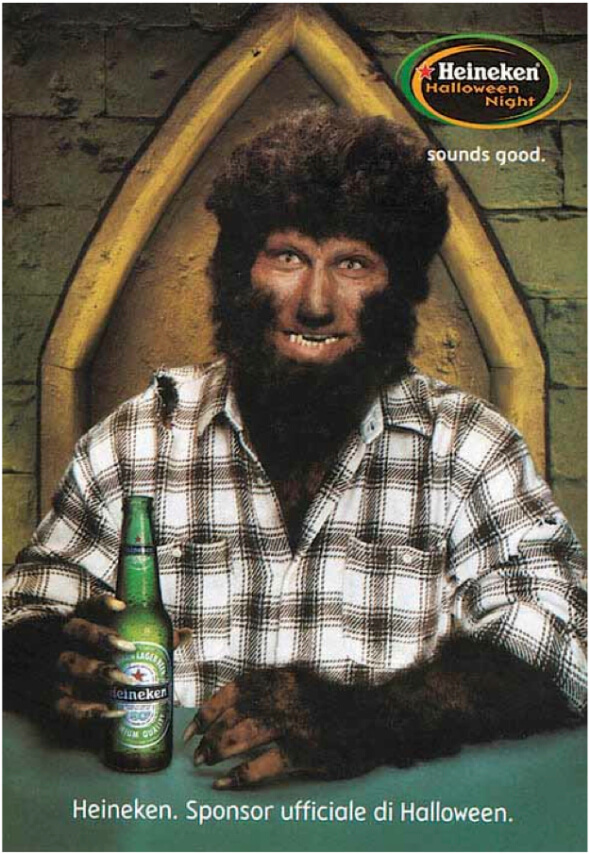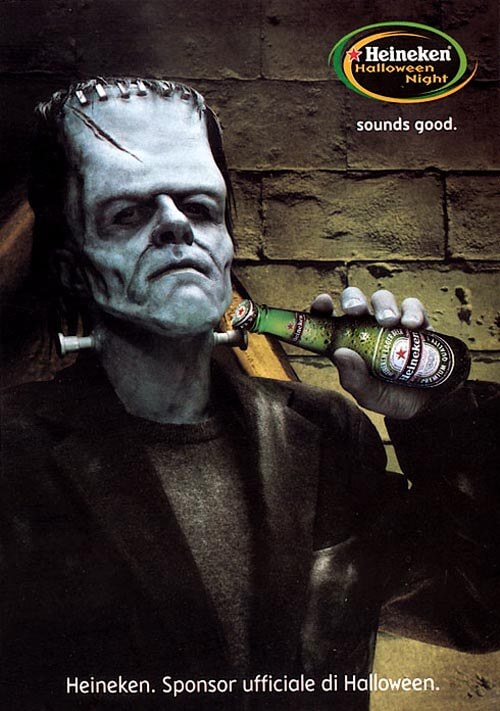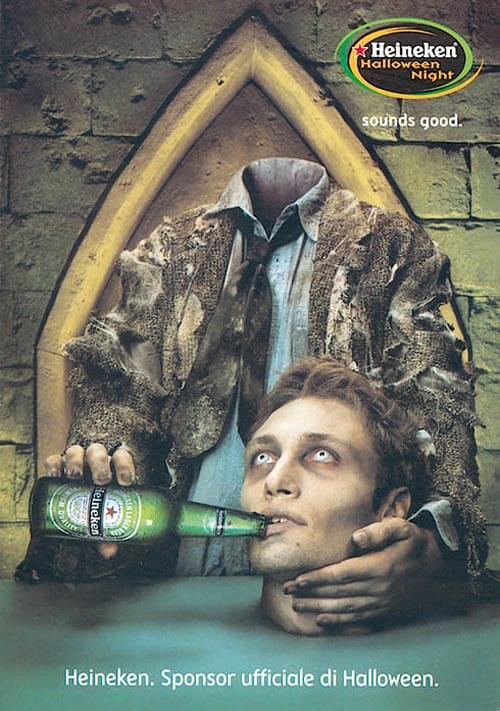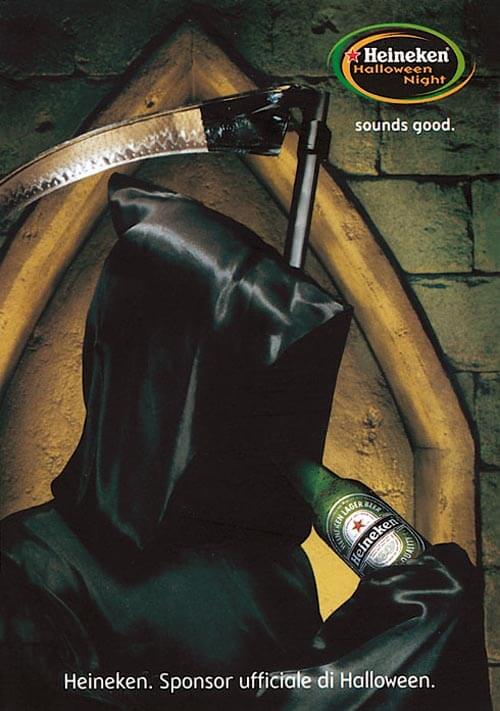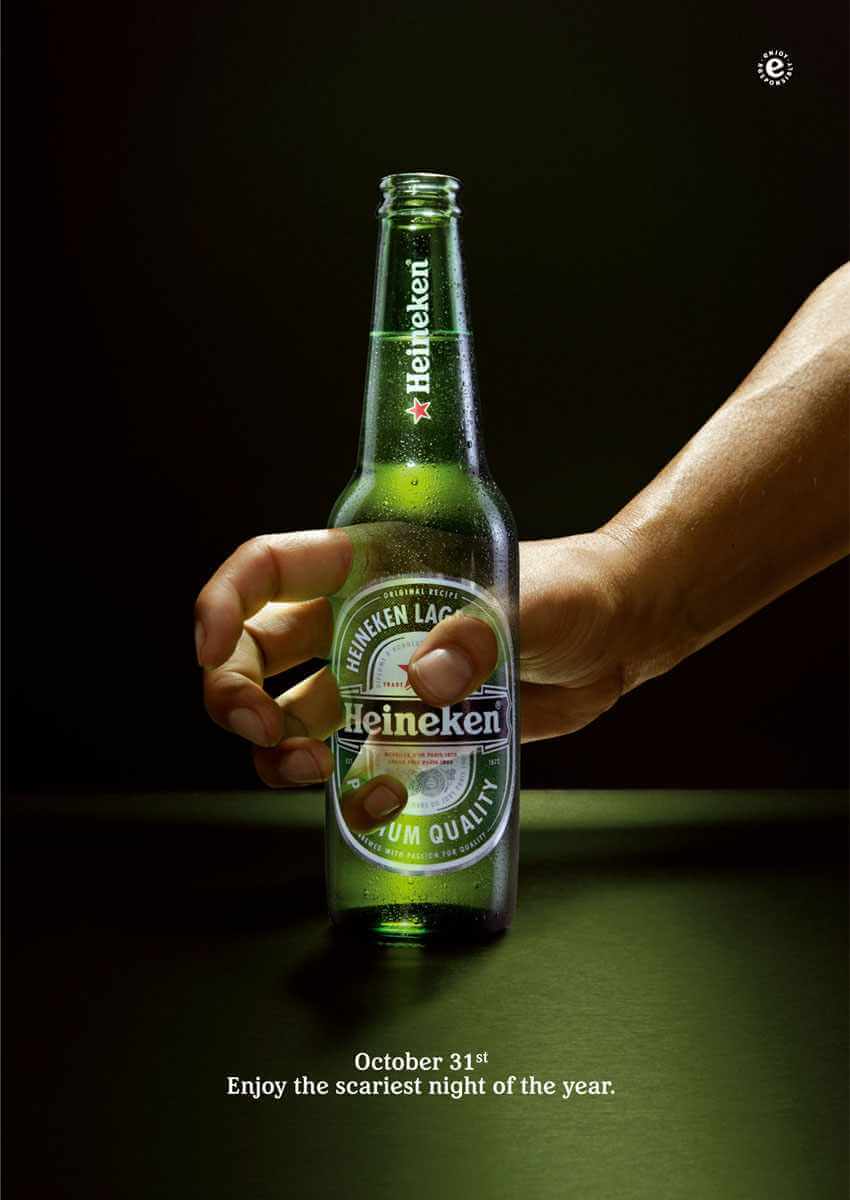 McDonald's Halloween Campaigns
Do you remember what I mentioned about having some fun with other competitor brands? This is what McDonald's did with Burger King. And yes, let's not forget about the ghost from "Scary Movie" who is having his lunch while talking on the phone. Oh, I almost forgot about the Cheeseburger candy! Trick or treat?!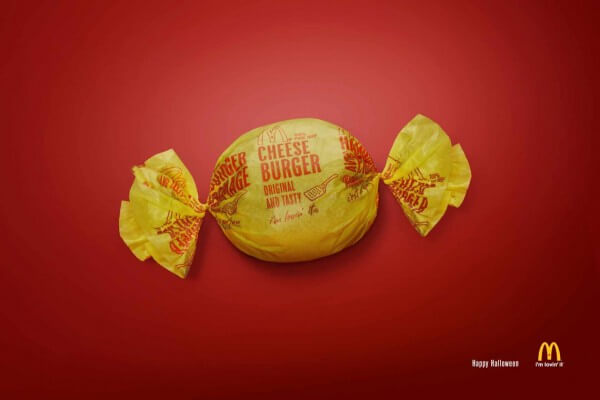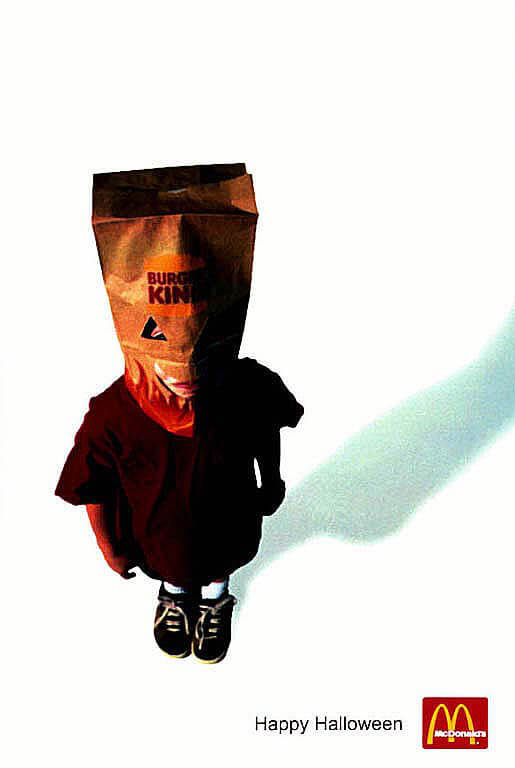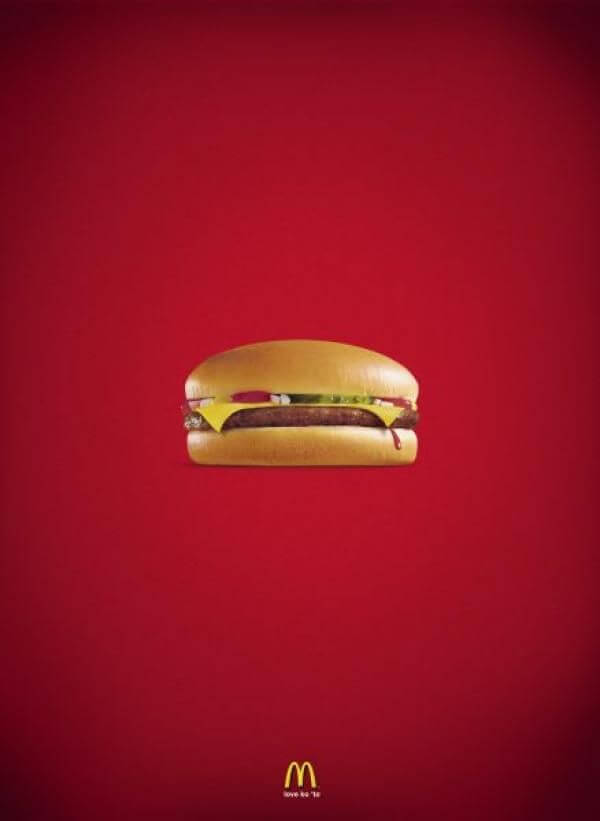 Sharpie
It's ok to be someone else for Halloween. Even if you are Dracula, Frankenstein or your math teacher. This is what Sharpie is telling us through their ads.
They show us that you can be different only by wearing someone else's head…sorry, hat!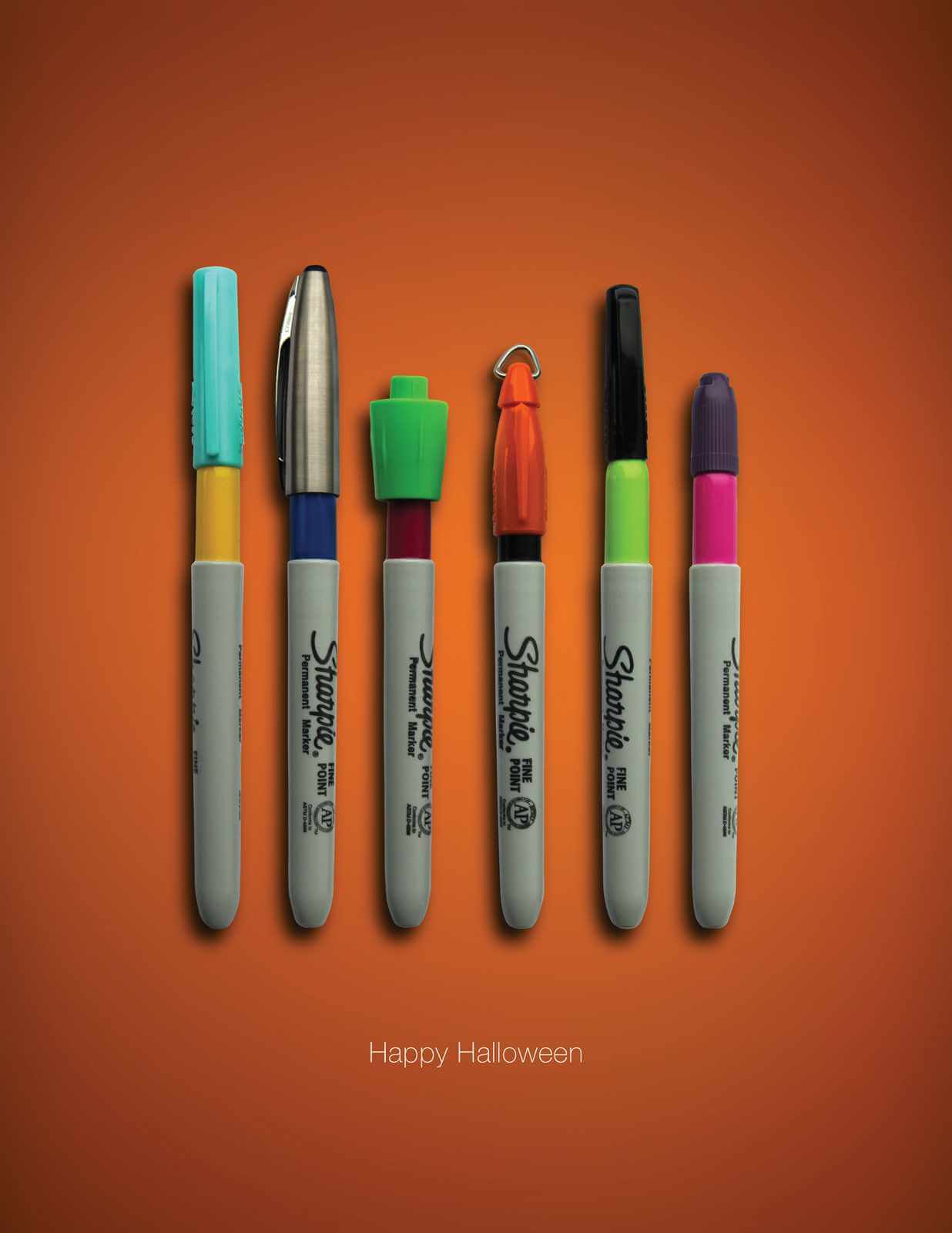 Snickers
What would you want to take if you were you for Halloween? Snickers has the answer. In these ads they show you the scary part of you when you would knock at the door.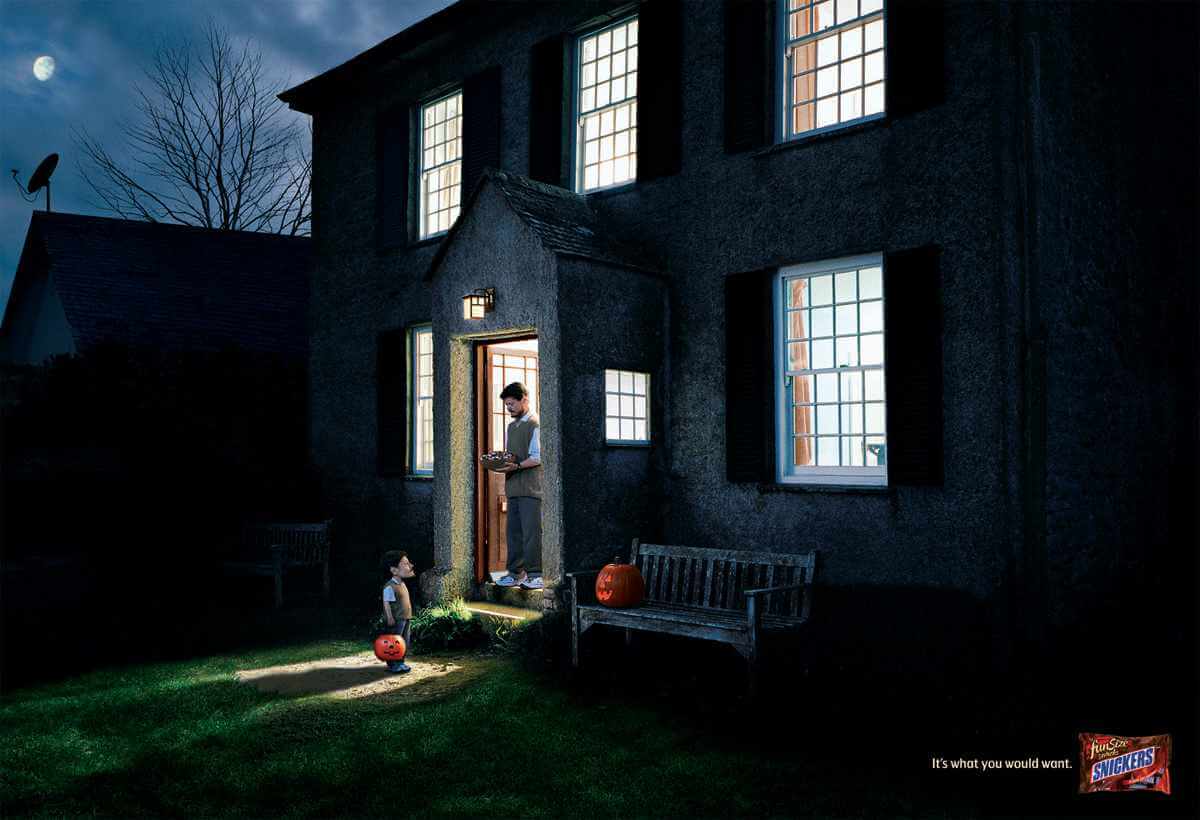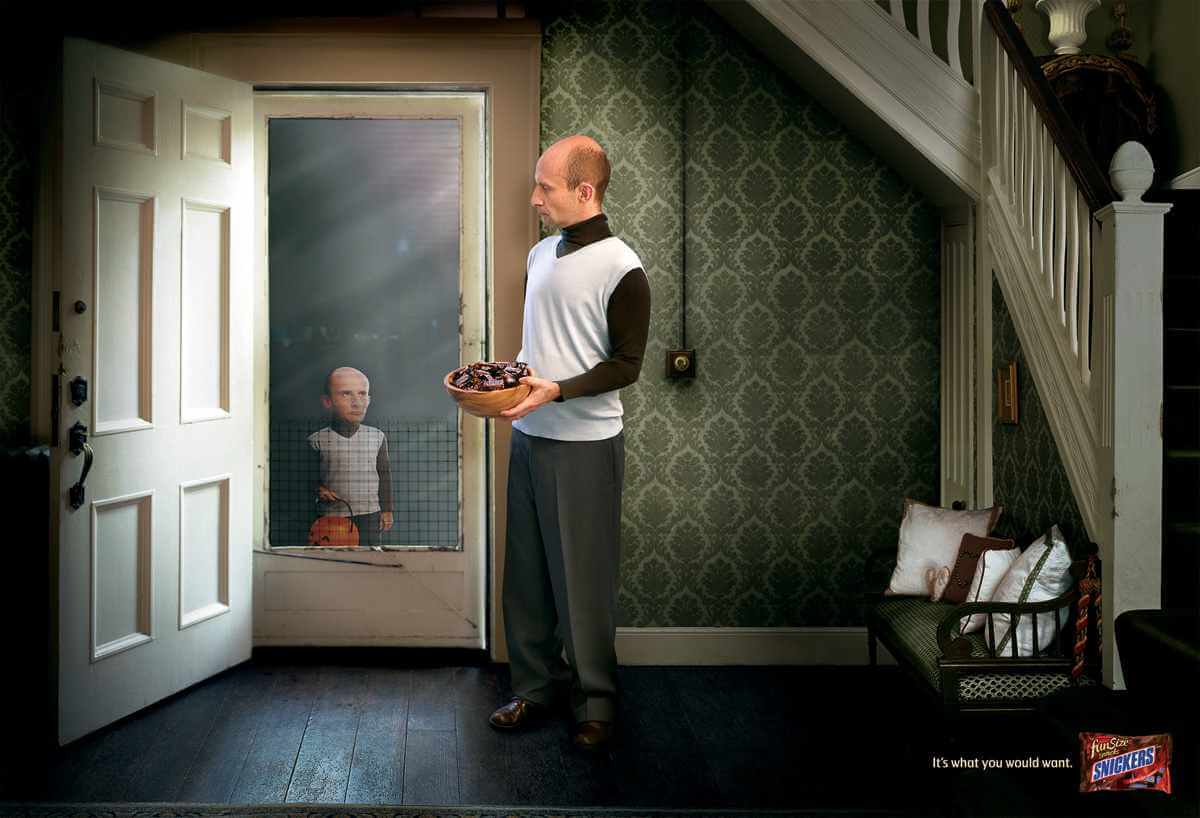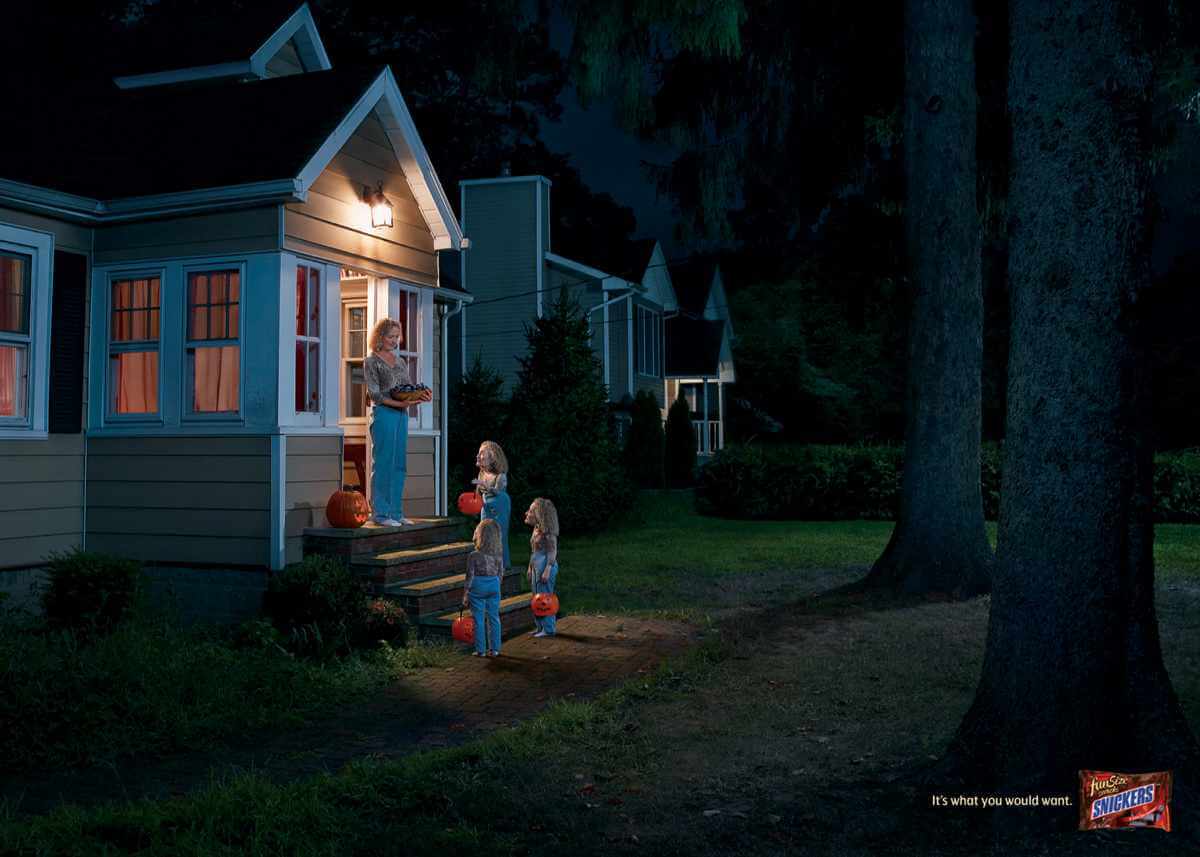 Mini One Halloween Commercials
This brand has what it needs to create some interesting ads for Halloween. Shapes and lights is all you need to do some creative stuff that can make you "Ahhaaa"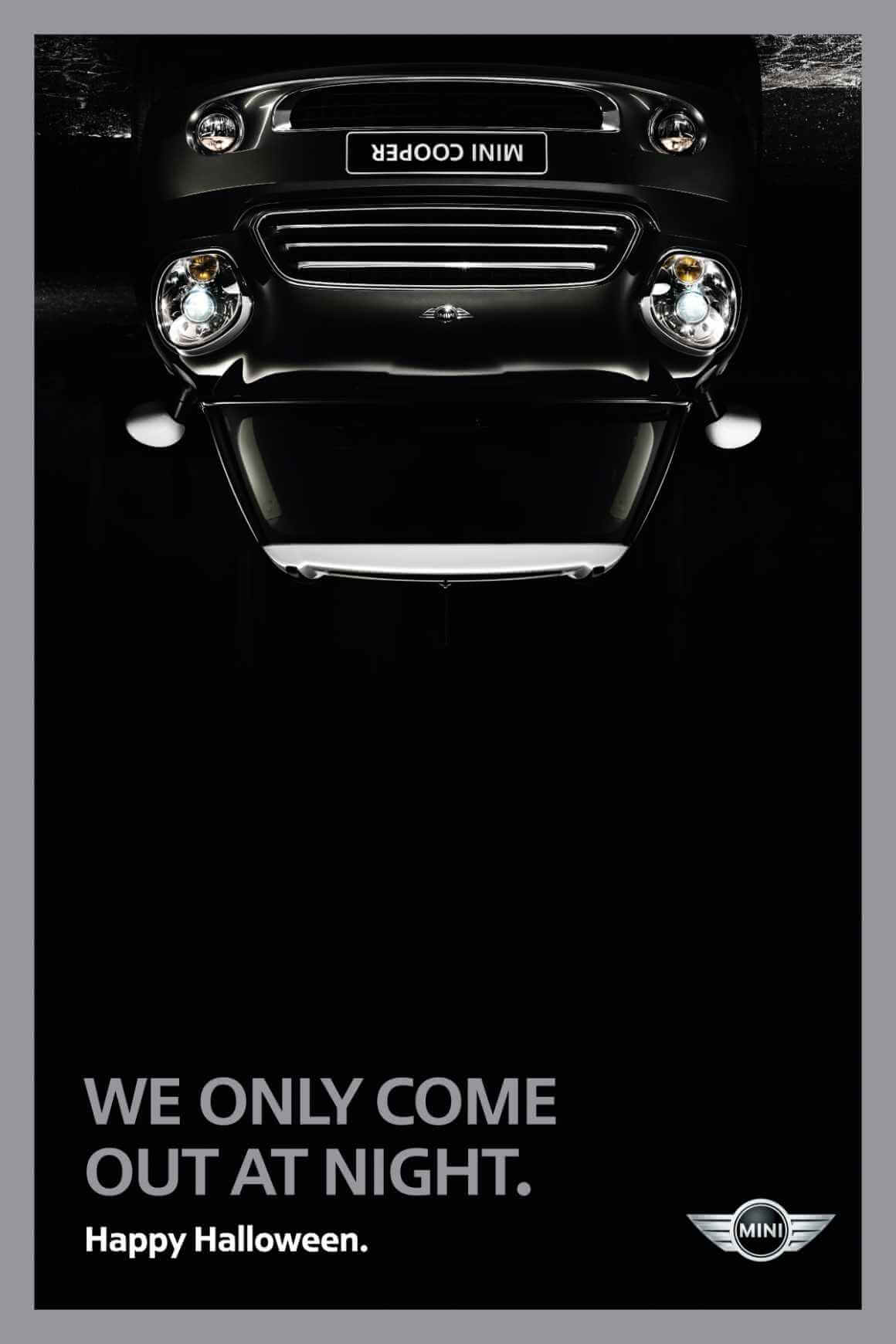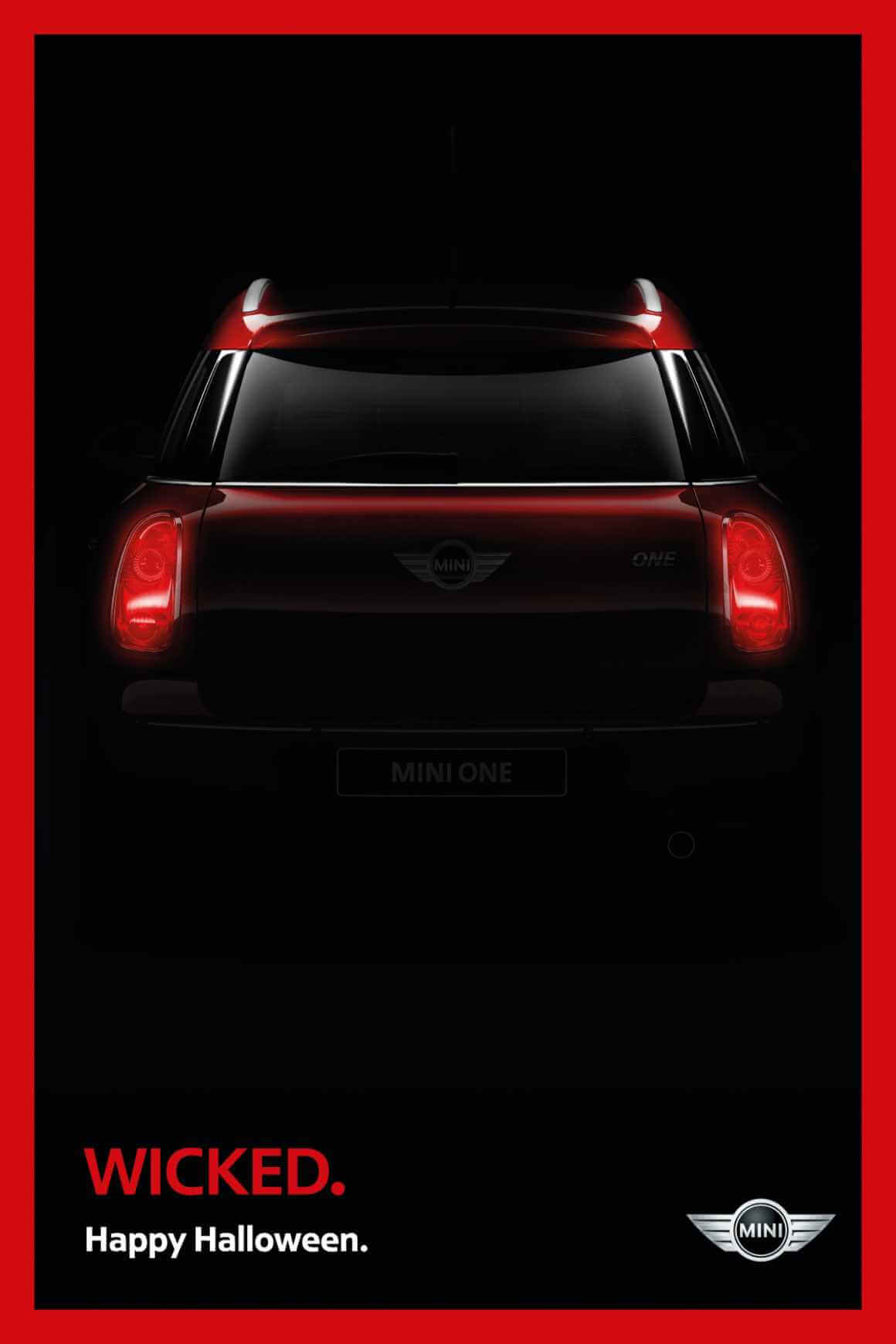 Now back to you, show us in your comments what are the most creative and scary Halloween ads that you like!
Ad source: AdsoftheWorld, Creative Bloq